Welcome
Kiondaga Lodge, Order of the Arrow
The OA is Scouting's National Honor Society. Kiondaga Lodge is the local organization for honor campers in the Buffalo Trace Council. The council covers the Evansville area encompassing 15 counties in Indiana and Illinois. The Council currently serves over 16,000 Scouts/Scouters in over 250 packs, troops, teams, crews, groups, ships and posts. Our lodge was founded in 1949 and its totem is the White Oak Acorn. We are a part of Section E1 (formerly known as Section C-6A).
Our Lodge holds many events throughout the year, including fellowships, trainings, banquets and Lodge Executive Committee (LEC) meetings. We also keep a news section on our website and publish a newsletter which covers current Lodge events, news, and announcements.
Have a question? Please visit our contact page.
Sign up for updates
Join our email list for important OA news.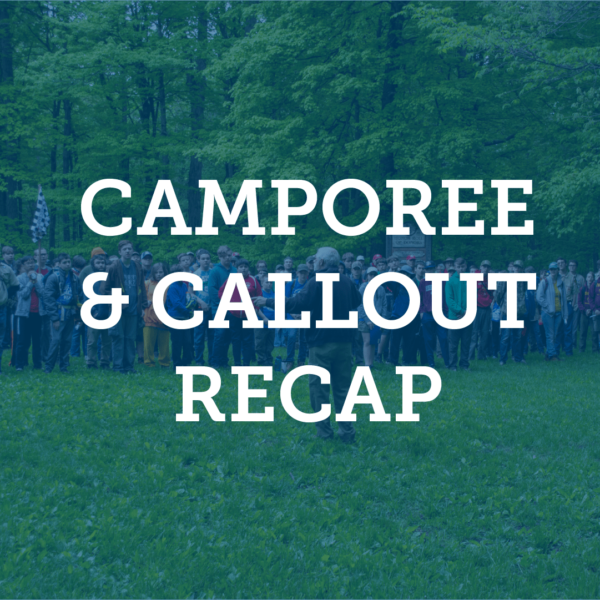 May 6, 2023
Spring Camporee 2023 and Callout Recap
This year's Spring Camporee – the Cave Scout Jamboree – was a huge success for the council and the lodge. The program for the camporee was focused around prehistoric times and activities included cooking, woodcarving, riflery, tomahawk, archery, team building, fossils, and...
Who We Are
We are part of Buffalo Trace Council headquartered in Evansville, IN. We serve 15 counties in the Tristate area. Over 250 packs, troops, teams, crews and posts are registered through our council, with a membership of more than 16,000 youth and adult participants!
Upcoming Meetings & Events
Sash & Bash

June 10, 2023 1:00 pm - 5:30 pm
Eykamp Scout Center
3501 E Lloyd Expy, Evansville, IN 47715, United States

A fun event for new and returning Arrowmen! We have several fun activites and games planned for an afternoon of fellowship.
Pre-LEC Advisers Meeting

June 25, 2023 1:00 pm - 2:00 pm


meet.google.com/qzj-umjq-hgz
Check us out on social media for the latest updates!