The OA has made many forms available to assist members and unit leaders in nominating individuals for awards, completing OA Unit Elections, and more. If you can not find what you are looking for, reach out to us.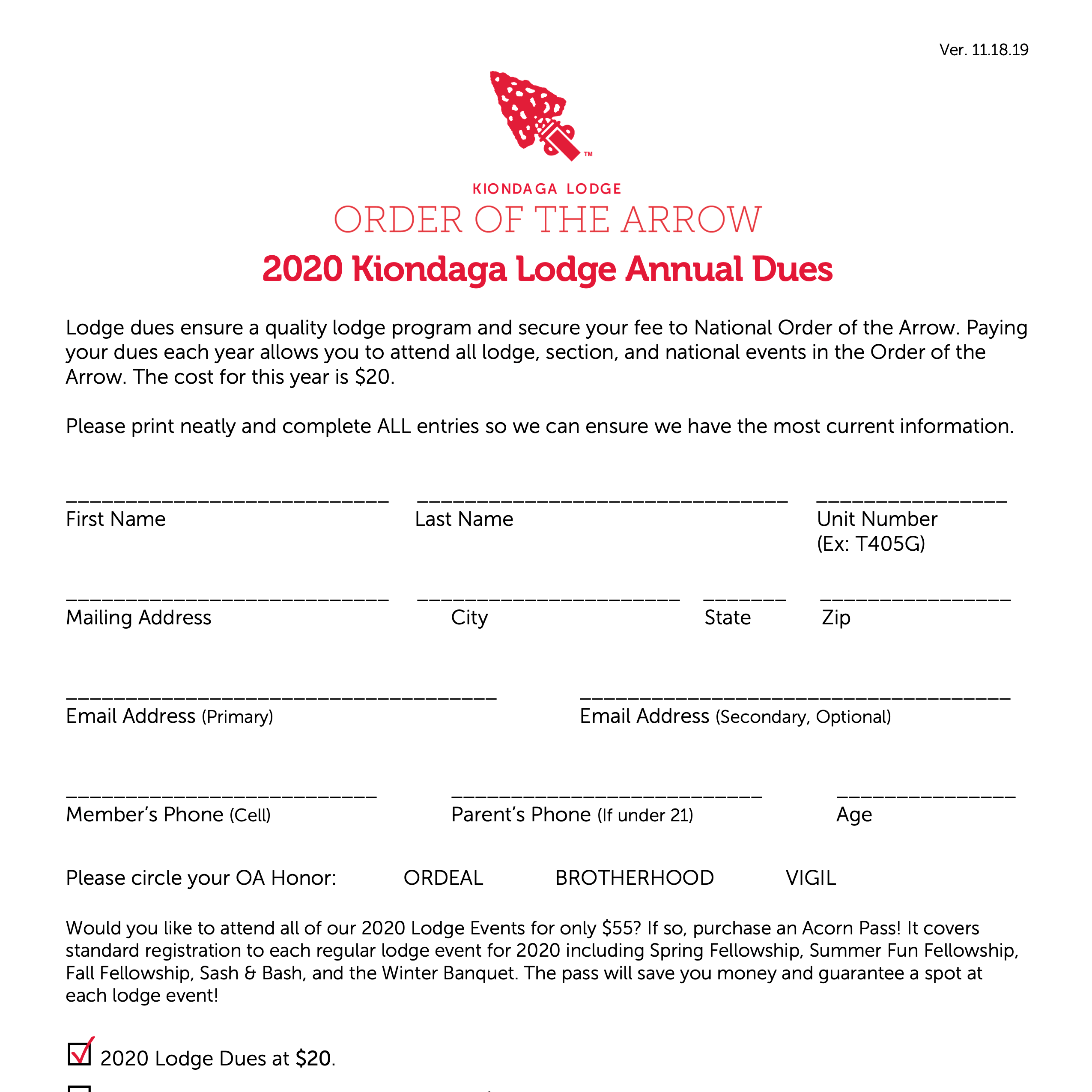 Lodge dues ensure a quality lodge program and secure your fee to National Order of the Arrow. Paying your dues each year allows you to attend all events in the OA. Please pay online for your 2022 dues. You may also submit the form and your payment to the Eykamp Scout Center.
Updated December 2022.
If you are interested in running for an officer position at the annual Fall Fellowship, you must complete this petition to run prior to the election. Please read the full document.
Updated August 2022.
This form is to be used for adult nominations for membership in the Order of the Arrow. Adults have similar requirements to youth and are selected by your Troop Committee. Please complete this form for each adult inductee and send it to inductions@kiondaga.org or submit it to the Eykamp Scout Center.
Updated July 2022.