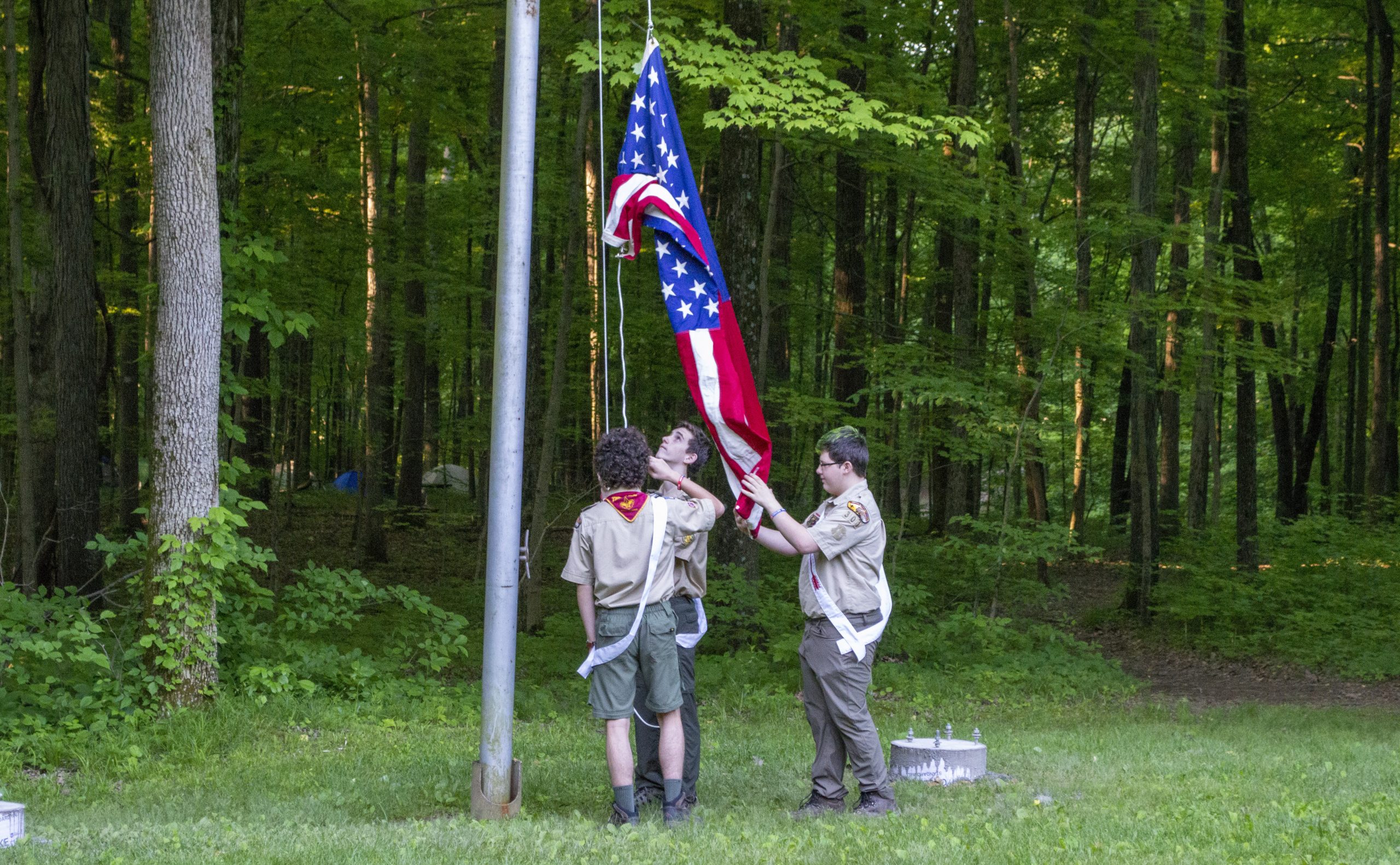 Kiondaga Lodge is the Order of the Arrow lodge for Buffalo Trace Council, which covers 15 counties in southwestern Indiana. In 2019, we celebrated the 70th anniversary of our first charter approval in 1949. Since then, we have provided countless hours of cheerful service to our community and camp. We host four events (Spring Fellowship, Summer Fellowship, Fall Fellowship, and Winter Banquet) each year for our Arrowmen. At Spring and Fall Fellowship, lots of service is completed around our camp, Old Ben Scout Reservation, to keep the location maintained and ready for events. At Summer Fellowship and Winter Banquet, we take time, gathering in Brotherhood, to have fun and appreciate of all areas of scouting. The totem for Kiondaga Lodge (which translates to "White Oak" in the Piankeshaw language) is the White Oak Acorn. We also regularly participate in region and national events by sending contingents to the National Order of the Arrow Conference (NOAC) and the annual Section C-6A Conclave.
Lodge Executive Committee
The LEC is comprised of the lodge officers and committee chairs for the lodge. The LEC meets monthly at the Eykamp Scout Center on the last Sunday of every month unless otherwise noted on the calendar.
Previous meeting agendas and minutes can be found on the LEC Page.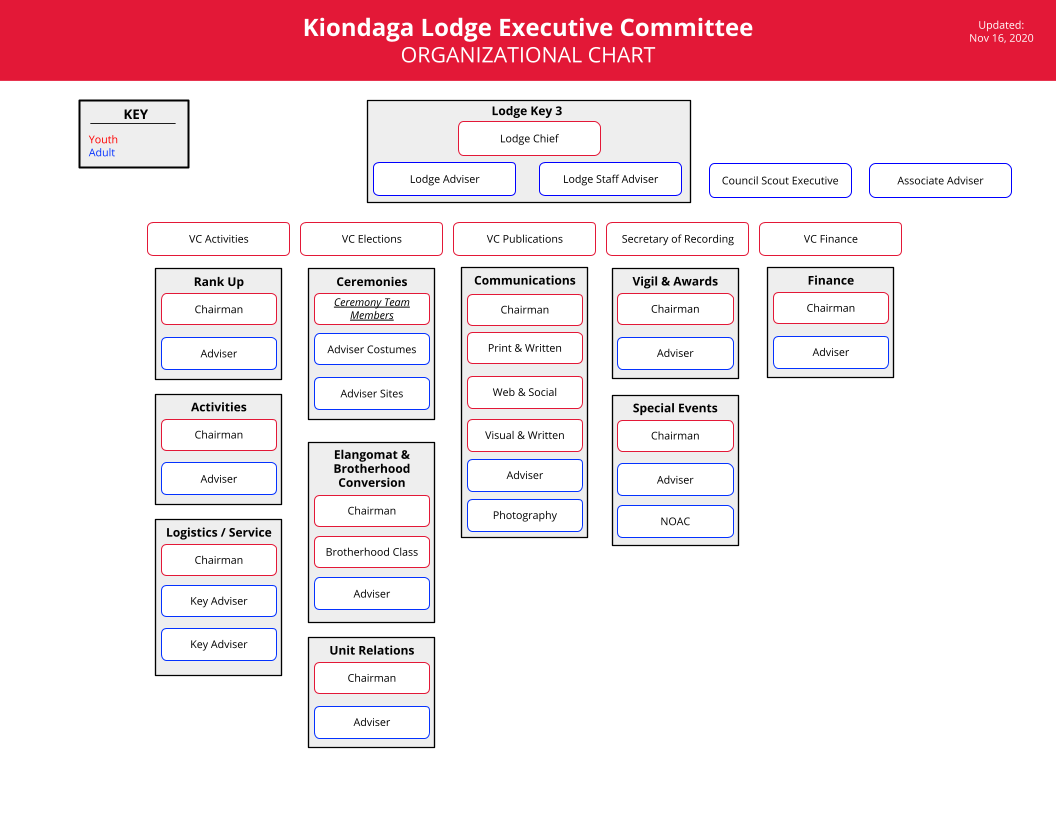 The Vision of Kiondaga Lodge
The vision of Kiondaga Lodge for 2021 is to further develop our unit visitation teams, host more fun focused events, and complete more service at both Old Ben and within the community through strengthened finances in order to achieve a higher performance score in our High Performing Lodge Metrics.
Updated at LLD Nov 14 2020