The weekend of October 22-24, Kiondaga Lodge had the pleasure of hosting the 2021 Section C-6A "Conclave in Paradise" at Old Ben! At the event there was a Gilligan's Island show full of skits complete with "Ads", a silent and live patch auction, a corn hole tournament, kickball, shooting sports, ceremony competitions, and even some squishees for sale in the trading post. Everywhere you looked you could see an Arrowman wearing a Hawaiian shirt. While the weather did not always make it feel like paradise, the energy of all the attendees, staff, and officers made it a real vacation!
On Sunday morning, the annual section business meeting was held, with the main purpose of Section Officer elections. There was an Arrowman from nearly every lodge nominated for at least one position. Following multiple rounds of voting, Joey Grabill was selected as the Section Chief for another term, Brain Truell became the Section Vice Chief, and our very own Luke Schweickart assumed the position of Section Secretary. Immediately following the elections, the trio was sworn into their positions. We can't wait to see how great this group will do preparing the next Conclave.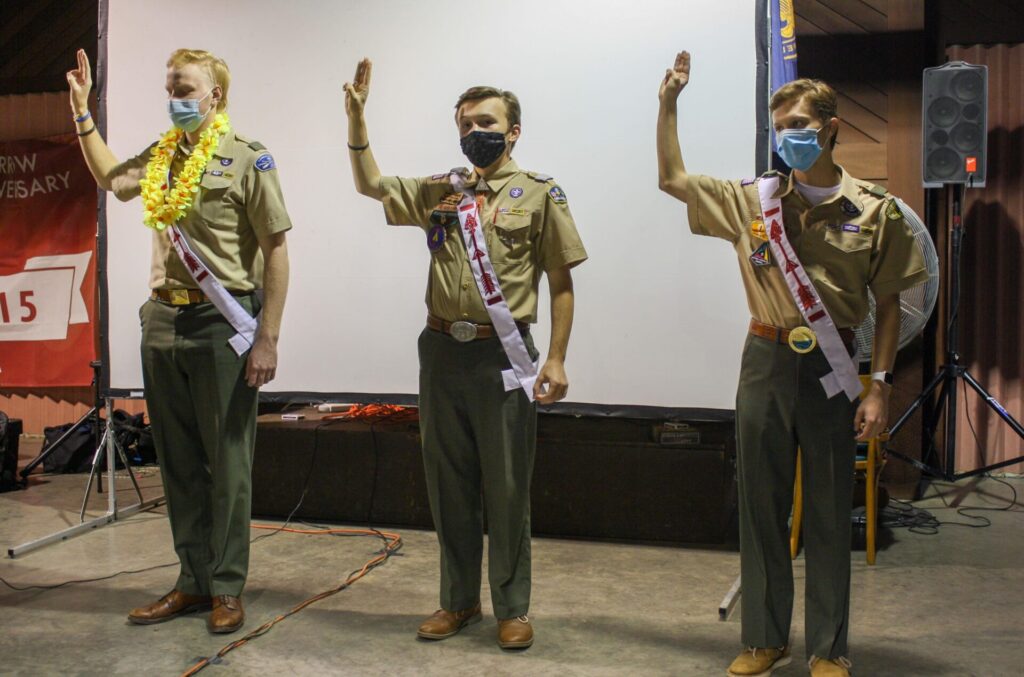 We couldn't genuinely complete a recap of an event without mentioning our extremely helpful staff for the weekend. In all areas including the trading post, camp masters, the kitchen, the shooting ranges, shows, and the dining hall. We had Arrowmen asking, "What can we do help?". We'd like to especially thank Jaccos Towne Lodge for lending their walkie talkies and for their own lodge members continually offering to help. The cheerful service was overwhelming. THANK YOU to everyone!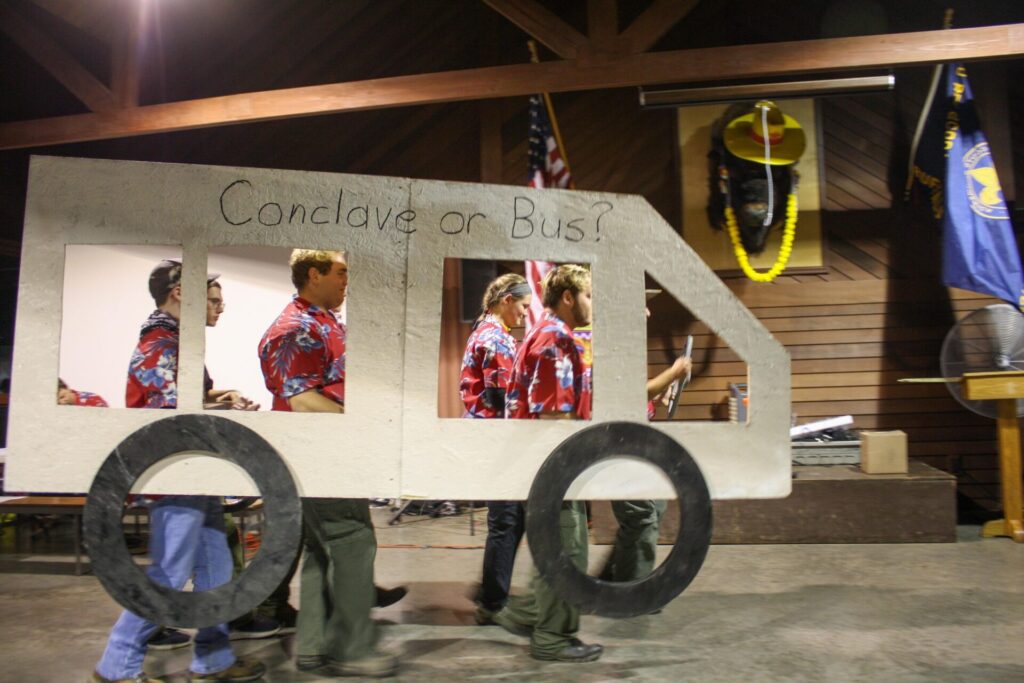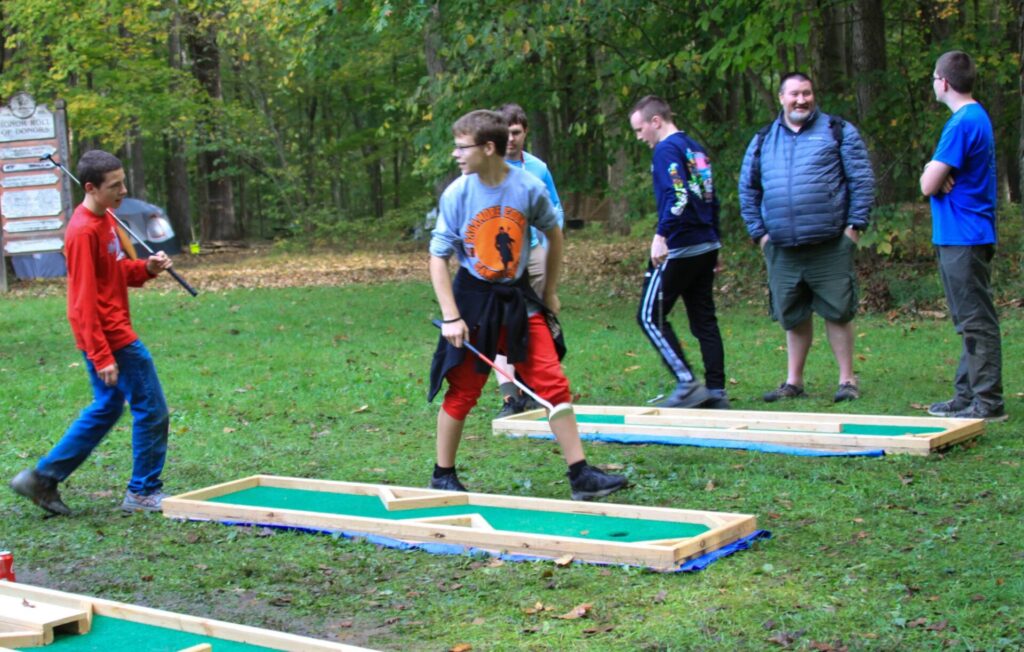 Many of us are already excited for the next Section Conclave. Mark your calendar for this coming April as we will be up at Camp Buffalo in the Sagamore Council. Kiondaga Lodge's responsibility for this conclave is going to be ACTIVITIES, and Takachsin Lodge will be hosting! We managed to squeeze an acorn on this years patch; maybe we'll see a calumet on next year's!