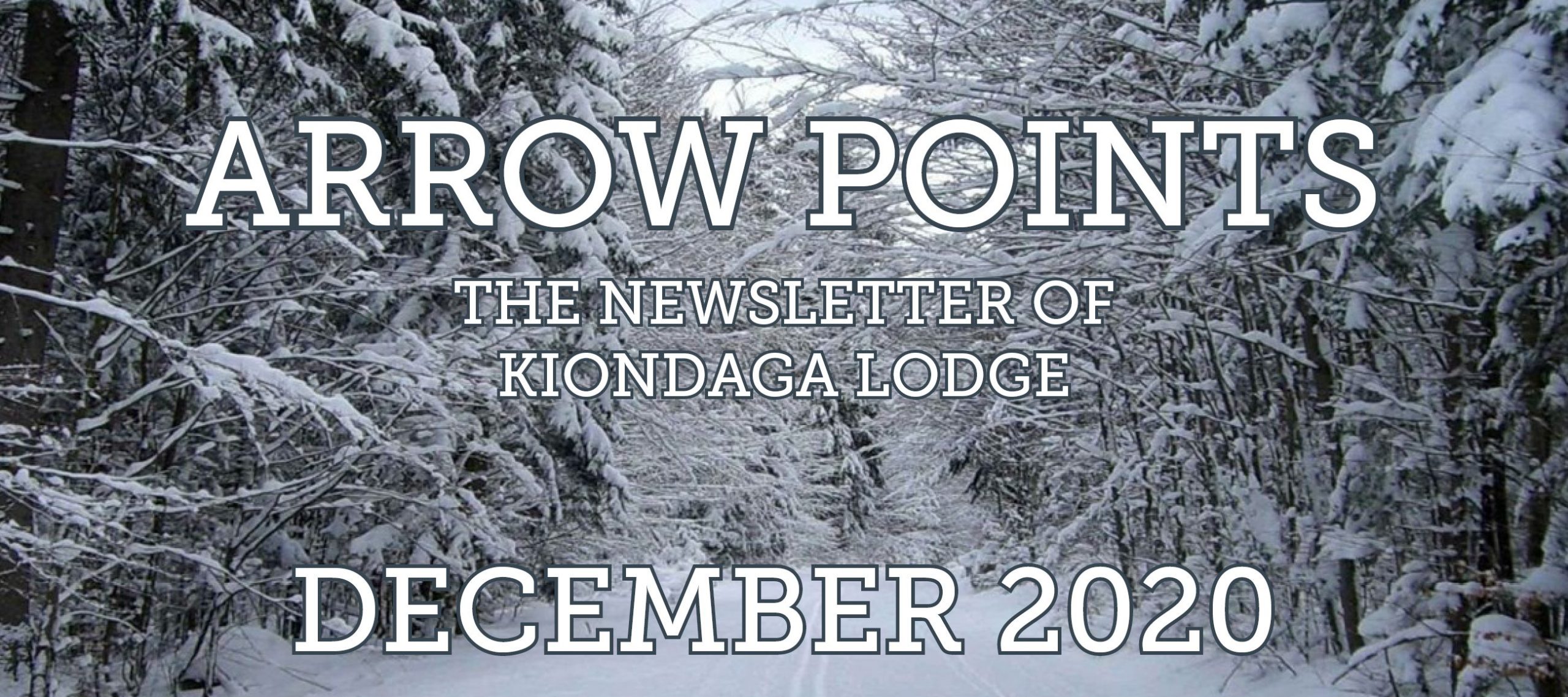 Winter Banquet
January 9th, 2020
The Lodge is once again hosting its annual Winter Banquet, but this year online through Facebook Live. At this event we will look back on the many achievements we were able to complete during the trials of 2020 as well as look forward to all that we hope to conduct in 2021. The banquet program will take place from 7:00 to 8:00 the evening of Saturday, January 9th! Some of the main portions of the event include swearing in the 2021 lodge officers, a key note address given by a special guest from our section, and a online trivia game with fun facts about the new officers, lodge history, and the Order of the Arrow. Our special guest, Joey Grabill, is a Vigil Honor member from Sakima Lodge and is been highly involved in his lodge and section leadership. Follow us on social media to stay updated and we hope to see you at our first ever virtual live Winter Banquet!
Arrowmen,
What a year. We have been challenged to find new ways to innovate in a completely unique context. We have found new ways to innovate with our combined digital and in person fellowships, our online meetings, and publishing more than ever to our digital media platforms. I encourage you to stay involved in the Order of the Arrow, the OA has truly given me a wonderful chance to expand on my leadership skills throughout my two years as Lodge Chief. The OA offers opportunities for Scouts and adults alike to expand their skills. The OA allows you to build skills that you can take with you for the rest of your life. I encourage you to participate in our annual Winter Banquet. This year, we will stream it live so that you can watch with your families while keeping safe. Read more about this in the Winter Banquet article. My term as Lodge Chief is coming to an end and I send warm wishes to Andy Hardgrave and his team of officers. I know they will do a great job, please help me congratulate them as they are sworn in at the Winter Banquet!
Nutiket reminds us in the Pre-Ordeal Ceremony:
Fifteen blazes led you to us,
but the trail that you have followed
becomes rougher, steeper, fainter:
you will need a brighter fire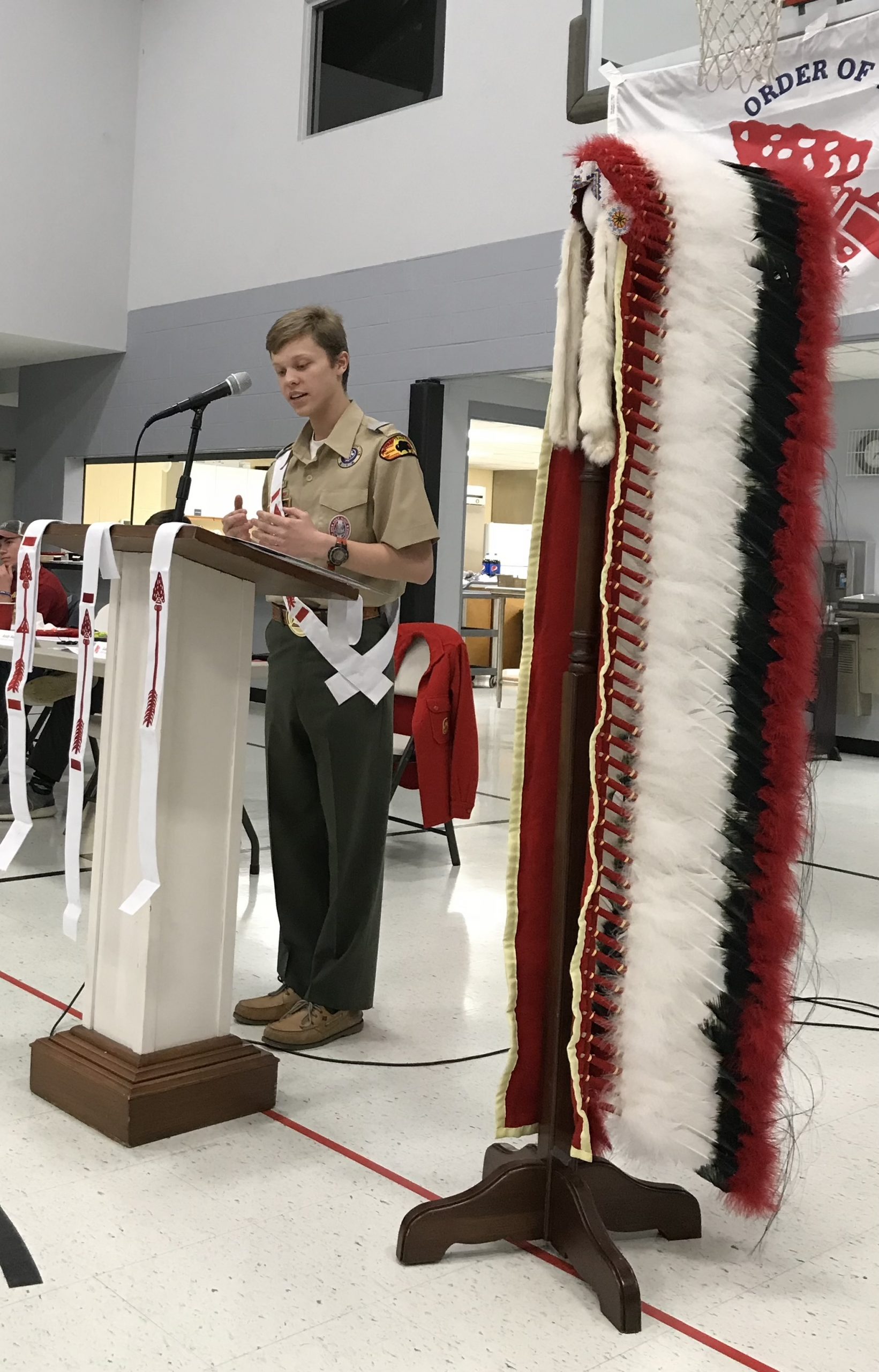 Keep this in mind as we move into the next chapter of our lives. Spark a bright 2021.
The Adventures of Acorn Boy
Holiday Traditions

Rank Up 2021
March 20, 2021
Rank Up 2021 is being planned to have participants up at Old Ben in person! We hope to give scouts a jumpstart on ranking up after they crossover soon after the new year. Kiondaga Lodge is looking for both youth and adults to head the different areas of the program – Nature, Orienteering, First-Aid, Knots, and Tools and Fire. Any and all help would be appreciated for staffing all parts of the event. Contact Andy Hardgrave at andreas.hard[email protected] for any information or if you have questions.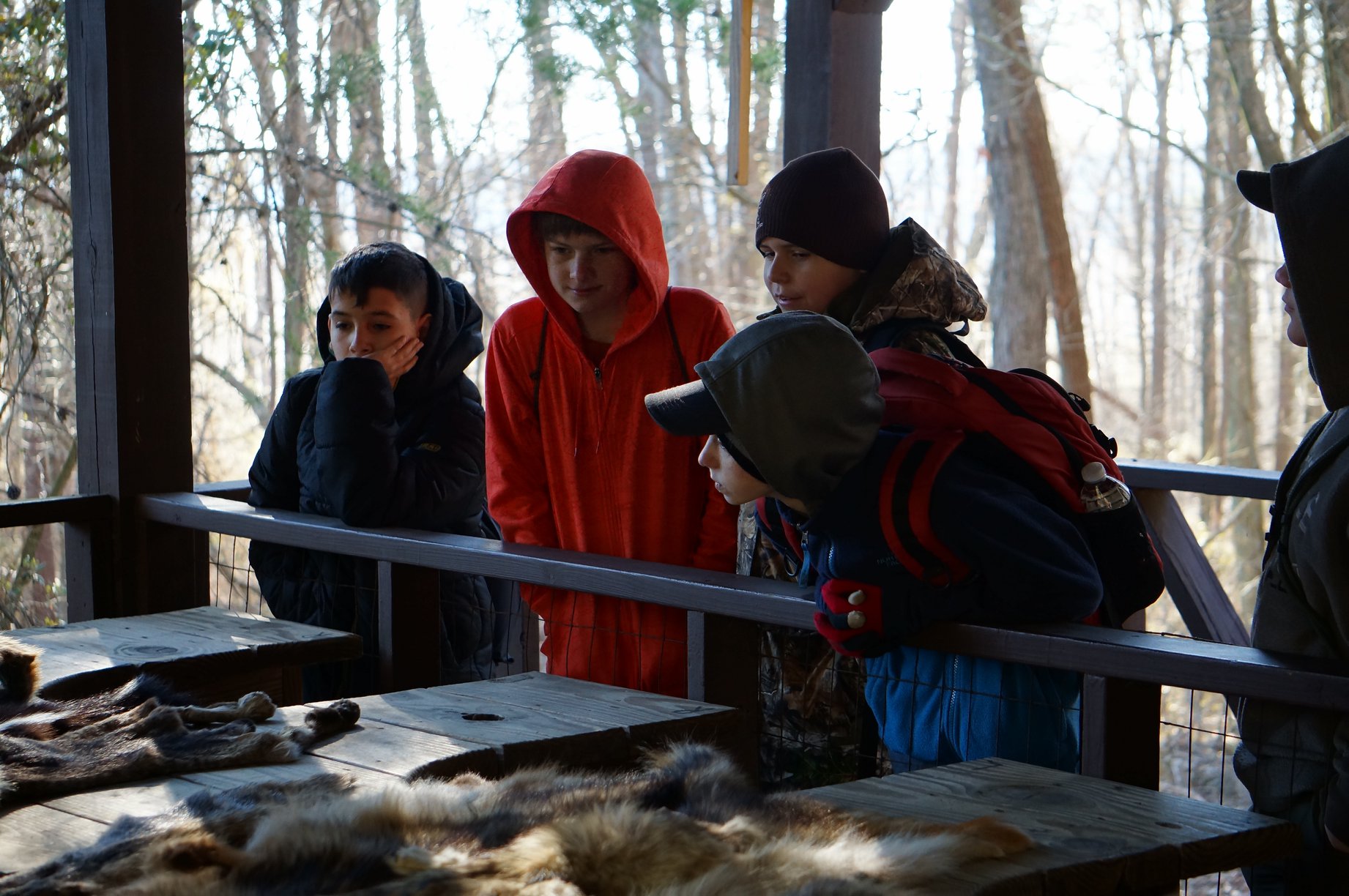 Recap of Fall Fellowship
Our weekend at Old Ben was loads of fun this year! Lots of cheerful service was completed, and many projects around camp were finished. Annual lodge elections were successfully completed Saturday evening. We also had many candidates complete their Ordeal in-person and virtually, and had Ordeal members earning their Brotherhood. Congratulations to all of them! To end the weekend, we played our fist ever nighttime games with camp-wide capture the flag!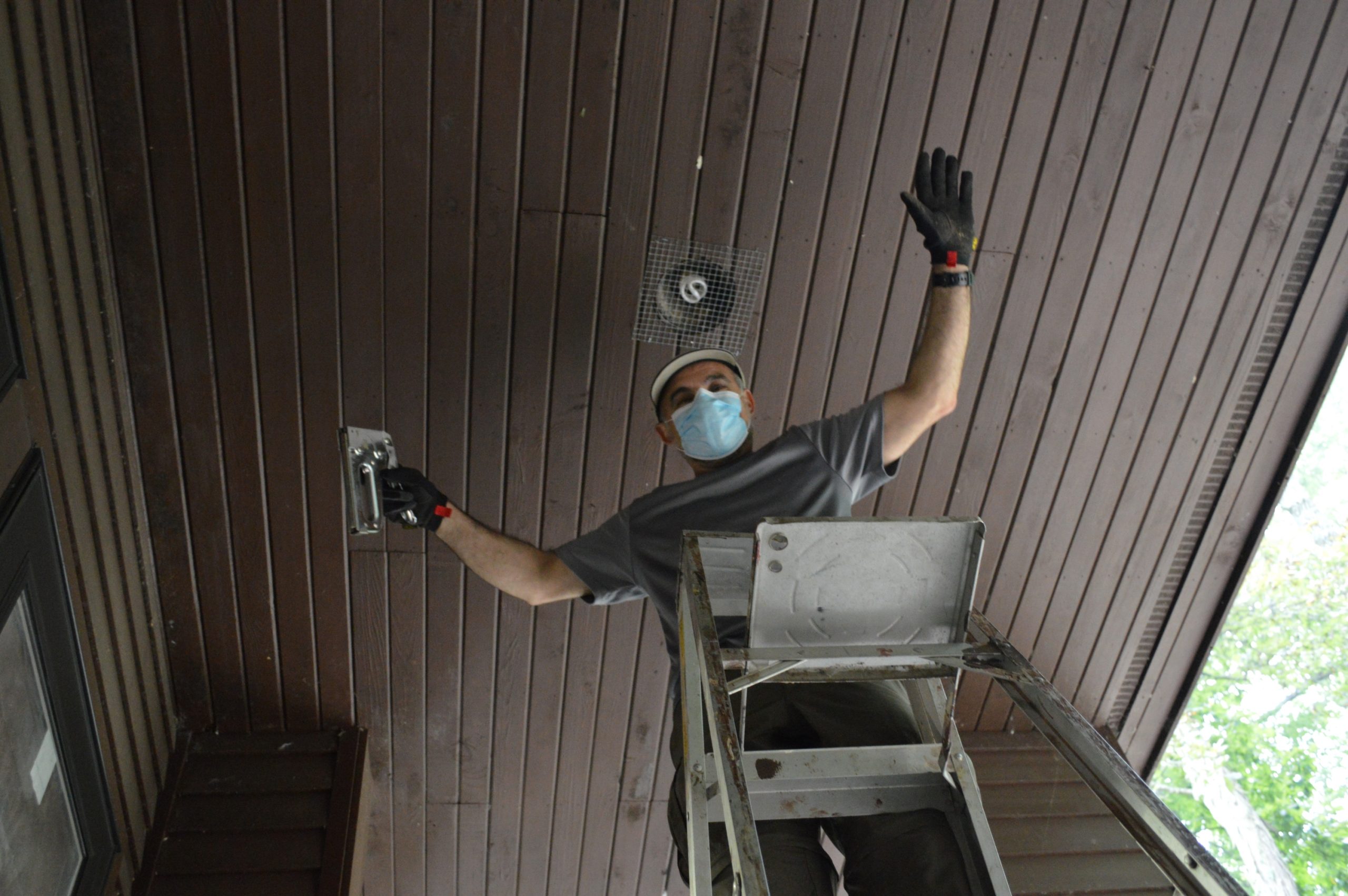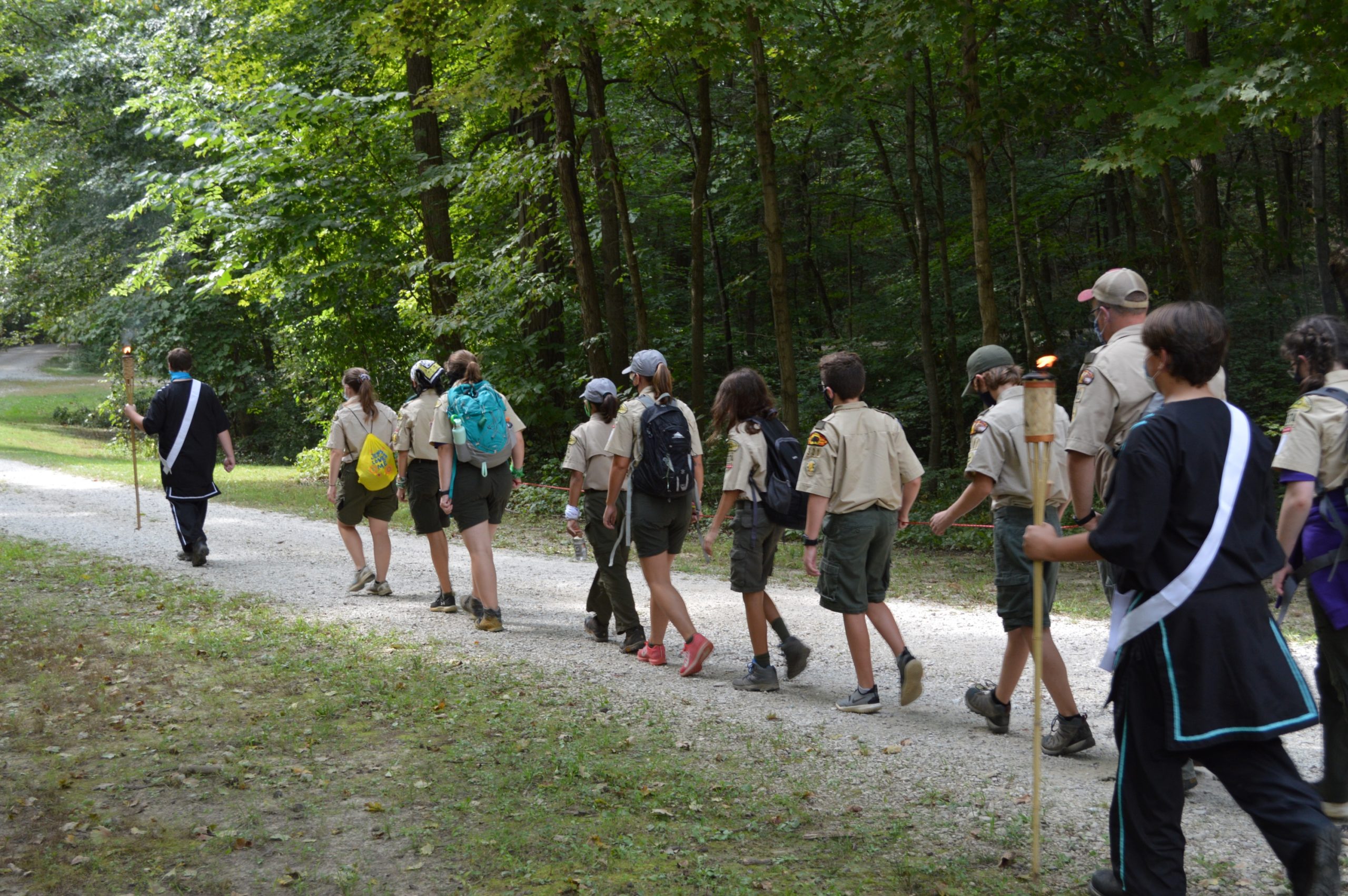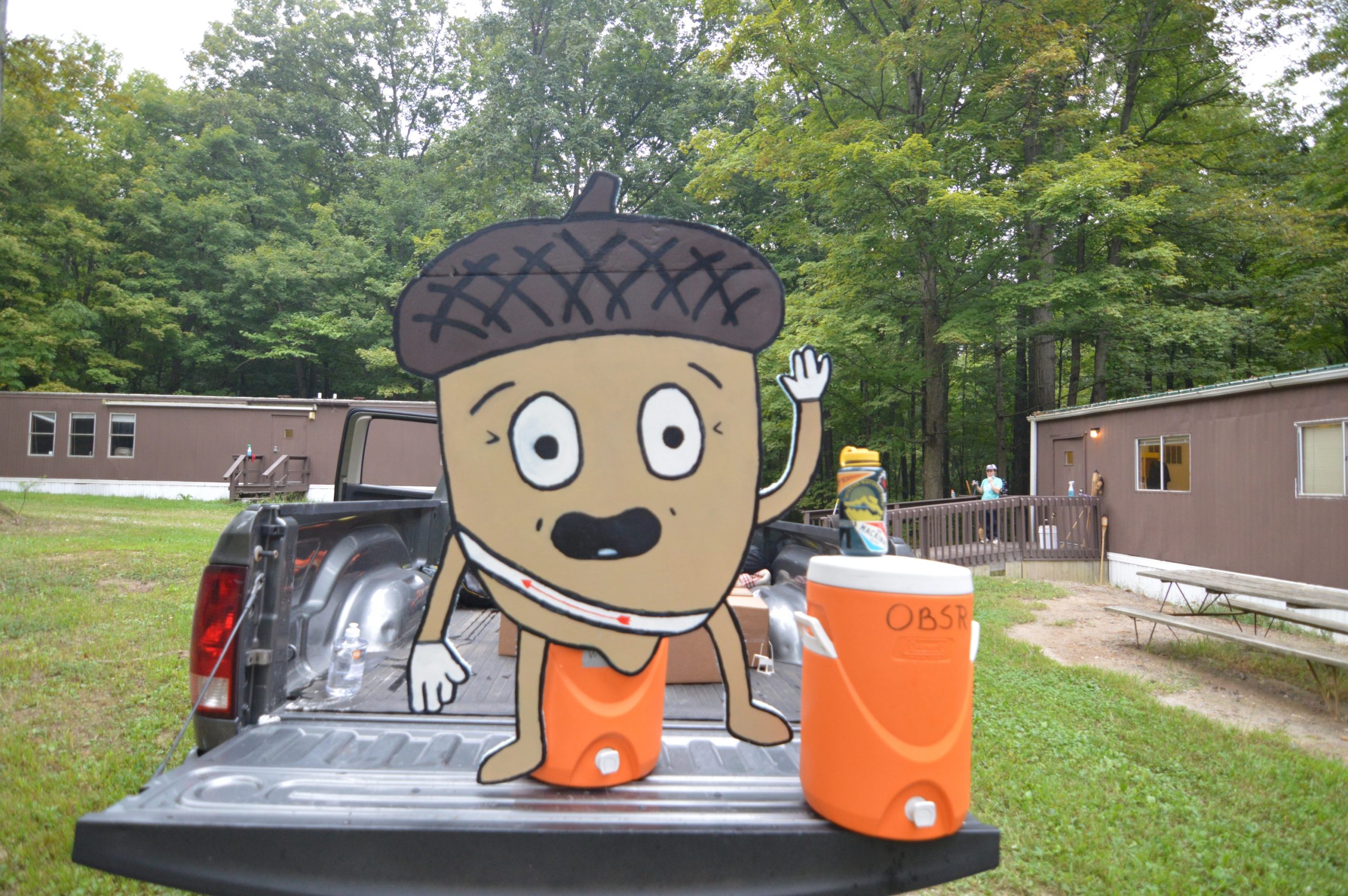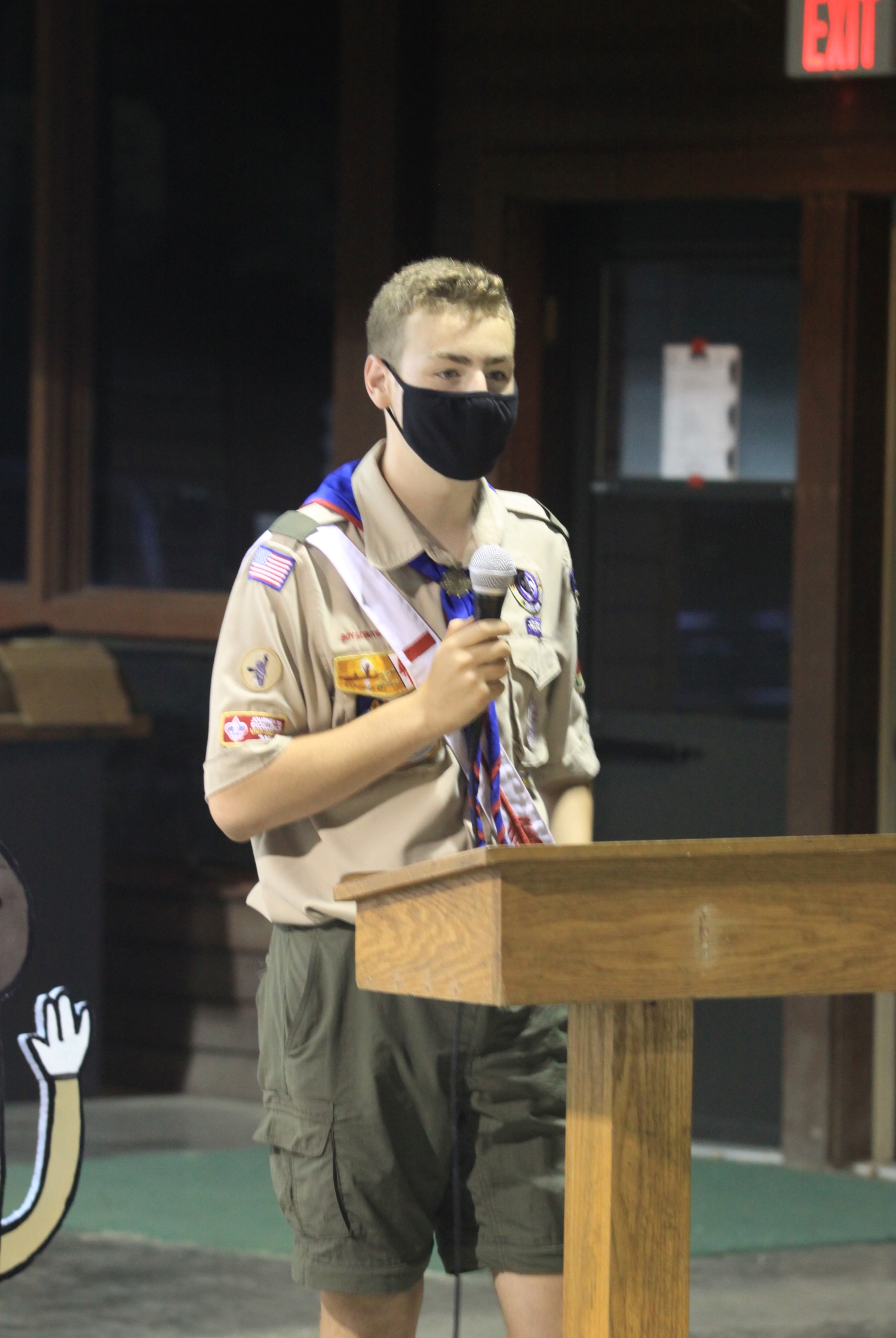 Congratulations New Officers
Kiondaga Lodge holds lodge officer elections at our annual Fall Fellowship weekend. Congratulations to the following. The new officers will be sworn in at Winter Banquet, so don't miss it!
Lodge Chief – Andreas H.
Vice Chief of Activities – Sam O.
Vice Chief of Elections – Logan C.
Vice Chief of Publications – Jacob C.
Vice Chief of Finance – Jace L.
Secretary of Recording – Joshua R.
Halloween Party Recap
The Halloween part this year went very well! We were able to stay 6 feet apart and wear masks the whole time while still managing to have fun. We played Mario Kart, outdoor games, and had a piñata. We were very happy that we were able to have the party in person this year with everything that is going on in the world. Thank you to everyone who came and we hope we can see you again next year!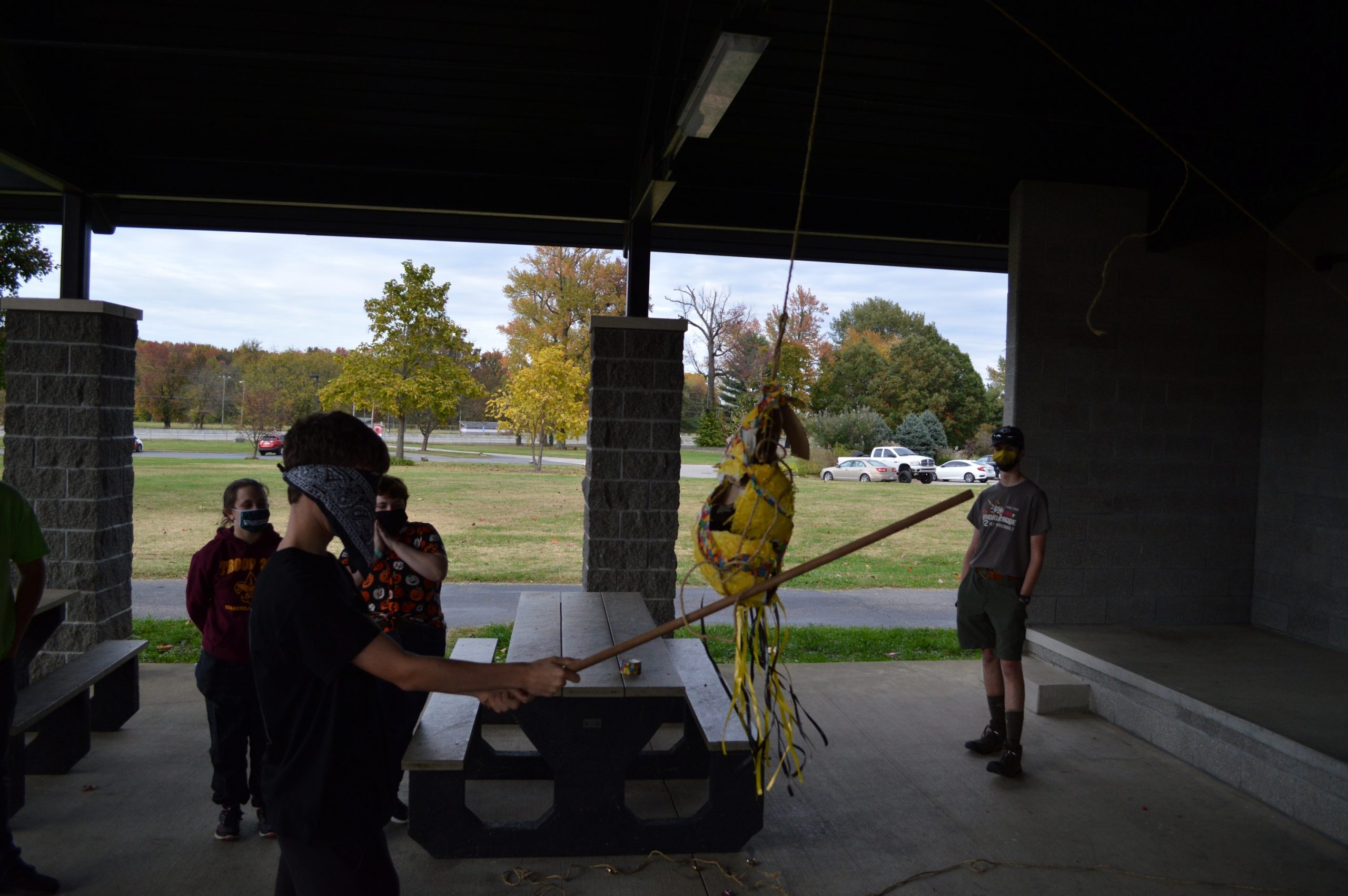 Lodge Leadership Development Recap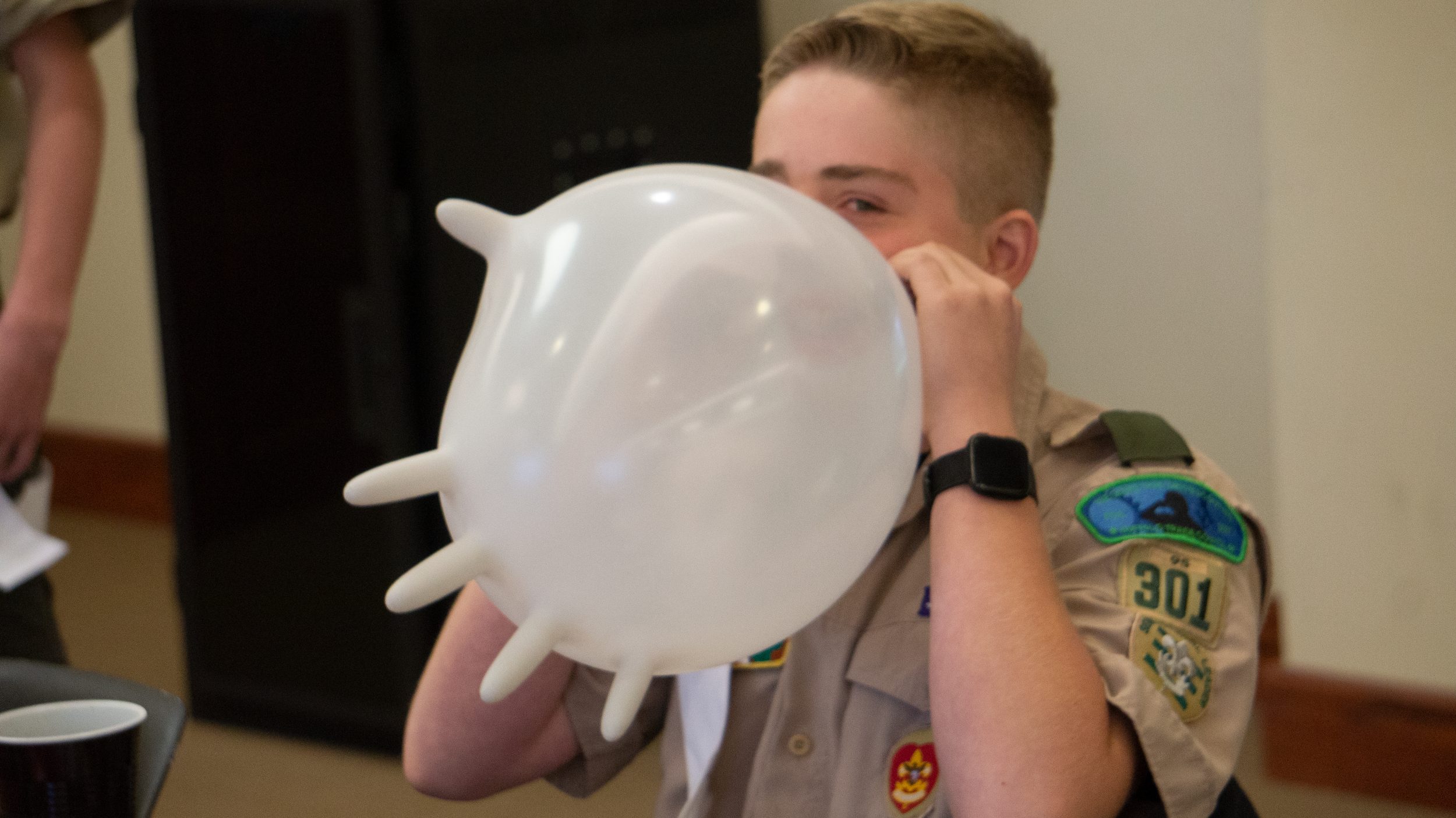 Lodge Leadership Development this year was a success! At this one day event, we discussed many topics about our lodge and the OA on different levels. We also made sure that our activities followed Covid-19 guidelines. Some of our topics included goal setting and visions, relationships and communication, membership retention, OA terminology, and cheerful service in the community. We also played some related games to keep the environment fun and interesting. At the following LEC, we started developing our vision and associated goals for 2021.
Troop and Crew Visitations
Has your troop or crew scheduled their OA unit visitation & election for 2021 yet? If not, contact Vice Chief of Elections Logan Carter, 2020 Lodge Chief Luke Schweickart, or 2021 Lodge Chief Andy Hardgrave to decide a date, or get information about completing a visitation. We are prepared to conduct visits online or in person. To join the OA, a Scout must be elected in by his or her peers. Check out revised OA Induction Requirements from the Order of the Arrow at oa-bsa.org. Some requirements have changed such as long-term camping and the allowed use of digital camping nights.
Want to schedule an OA Unit Election? Email Unit Relations at [email protected].
Get involved in the OA!
There are many ways to get involved in the Order of the Arrow, but perhaps the most influential way you can help locally is within our many lodge committees. Our lodge committees consist of the Rank Up Committee, Communications Team, Ceremonies Team, Elangomat & Brotherhood Conversion Committee, Unit Visitation and Election Teams, Activities Committee, Service Committee, Selection Committee Finance Committee & Trading Posts Staff, Special Events Committee. Express your interest in joining a team on this form or by contacting the Lodge Chief.
Upcoming LEC Meetings
The Lodge Executive Committee (LEC) is a great place to share your ideas with the lodge! At these meetings we plan the events and discuss different components of the lodge's program. If you would like to have a specific activity at the next event, or just want to get information first-hand, come join us as the next LEC meeting. The lodge calendar is up-to-date and includes all of our events and meetings. We'll see you there!
Download this issue as a PDF
Want to download this issue of Arrow Points or print it off?
Click below to view the full PDF version.