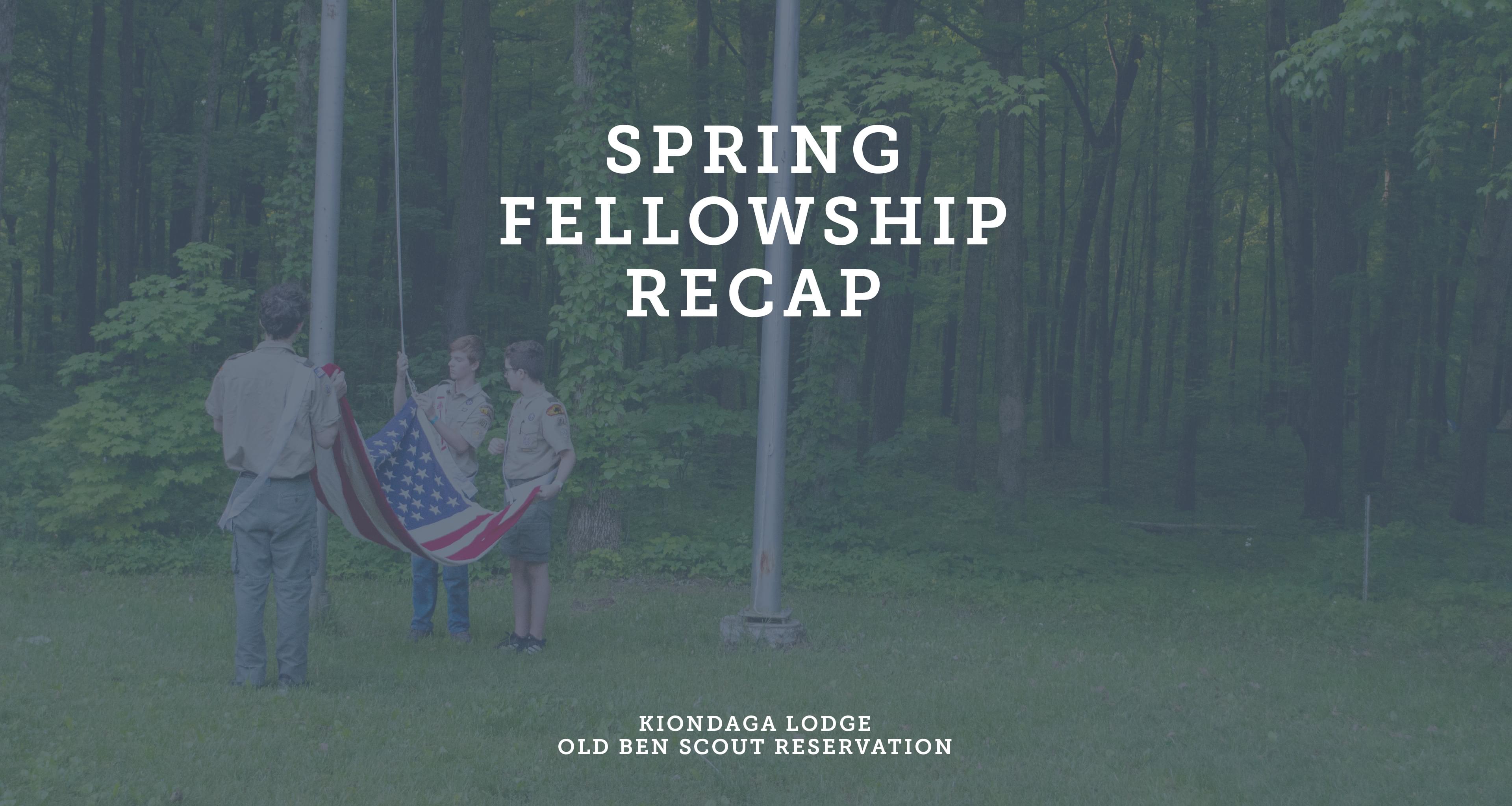 Our 2022 Spring Fellowship and Induction Weekend welcomed many new members while at the final event hosted at Old Ben Scout Camp as we know it. 26 members completed their ordeal, and 6 Arrowmen sealed their membership and earned their Brotherhood. Collectively, Kiondaga Lodge completed 160 hours of service, leaving a good mark of Scouting at camp. Thank you to the adults who willingly led the service crews without flinching when asked.  
As far as activities, our tradition of night-time games was inhibited by the rainy weather. The brotherhood ceremony even had to be postponed until there was a gap in the storm. Despite the wetness, fellowship was nurtured through card games and chatting over cracker barrels. Thank you to the cooking crew for the wonderful meals served the entire weekend, especially the jello saturday night and filling feast for dinner.
On Sunday morning, Kiondaga Lodge packed up the last of the ceremony supplies and cleaned the squishee machines from the trading post. The Lodge Executive Committee met to discuss the weekend and a few business items. Again, leaving Old Ben was bittersweet, but we would be happy to return in the future.