Recap of the 2022-2023 Winter Banquet
January 7, 2023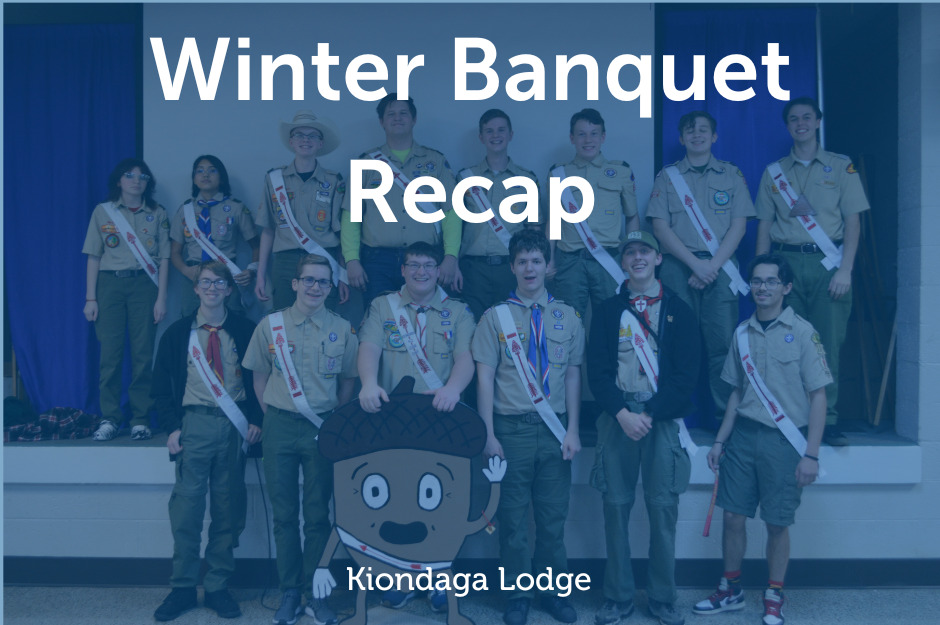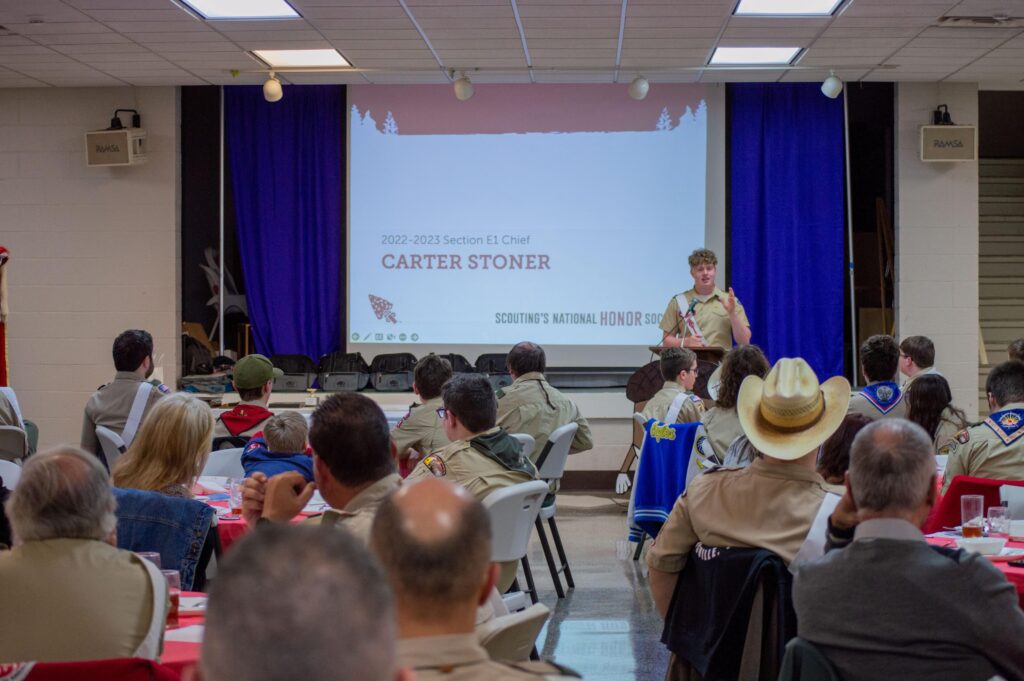 On the evening of January 7, Kiondaga Lodge held our yearly winter banquet. Everyone in attendance had a great time playing the games at the event, eating yummy pasta & breadsticks, and seeing their fellow Arrowmen. In addition, many awards were presented. Congratulations to all of those who received an award!
Thank you to our special guest speaker, Section E1 Chief Carter Stoner for attending.
We had our new officers sworn in as well. When you see our lodge leaders at future events and LEC meetings, be sure to congratulate them! As always, a list of our leadership and their contacts are on the About Us page.
| | |
| --- | --- |
| Lodge Chief | Sam Freeman |
| Vice Chief of Activities | Simon C. |
| Secretary of Recording | Joshua R. |
| Vice Chief of Publications | Jacob S. |
| Vice Chief of Finance | Jack J. |
Congratulations to our officers for 2023!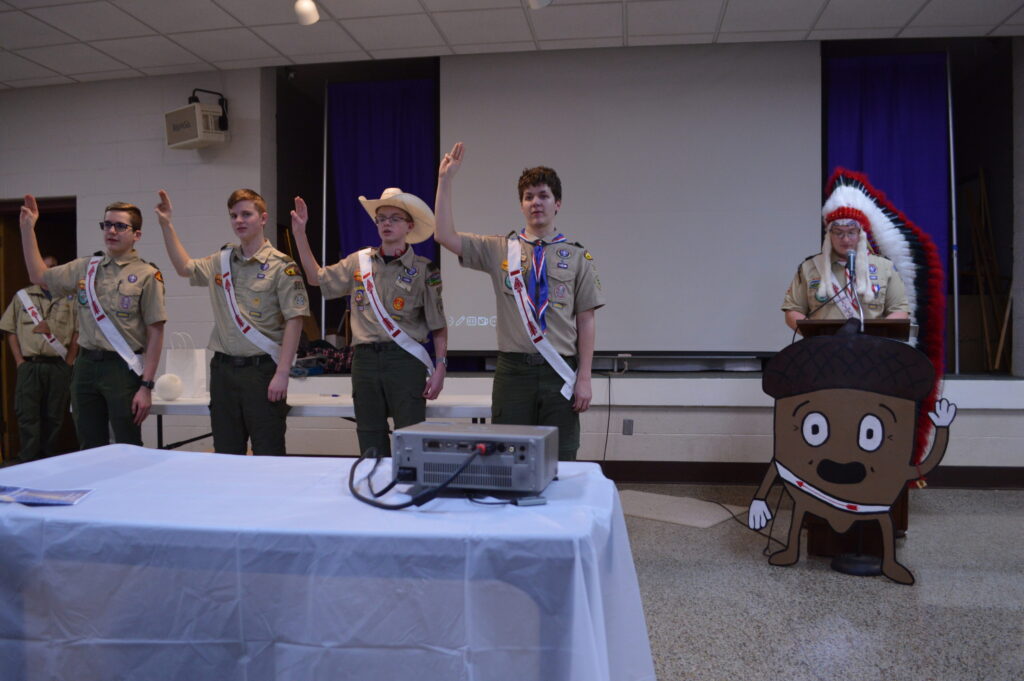 Take a moment to look at some photos from the banquet below!
We hope you all enjoyed the Winter Banquet. You may take a moment to review some memories from this year in the slideshow below. We look forward to the coming year!
Recap of 2022 Slideshow