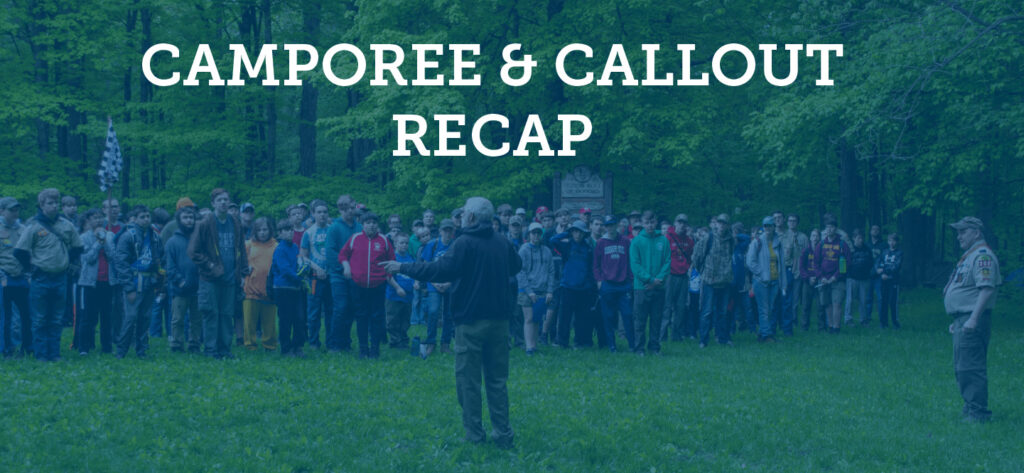 This year's Spring Camporee – the Cave Scout Jamboree – was a huge success for the council and the lodge. The program for the camporee was focused around prehistoric times and activities included cooking, woodcarving, riflery, tomahawk, archery, team building, fossils, and cooking. Following the day time stations, troops worked with their campsite units to build gateways for the competition. After the campfire program, Kiondaga Lodge led an OA Callout Ceremony. We recognized over 40 Scouts and Scouters at the callout, the public recognition ceremony for those eligible to complete their Ordeal and become members of the Order of the Arrow.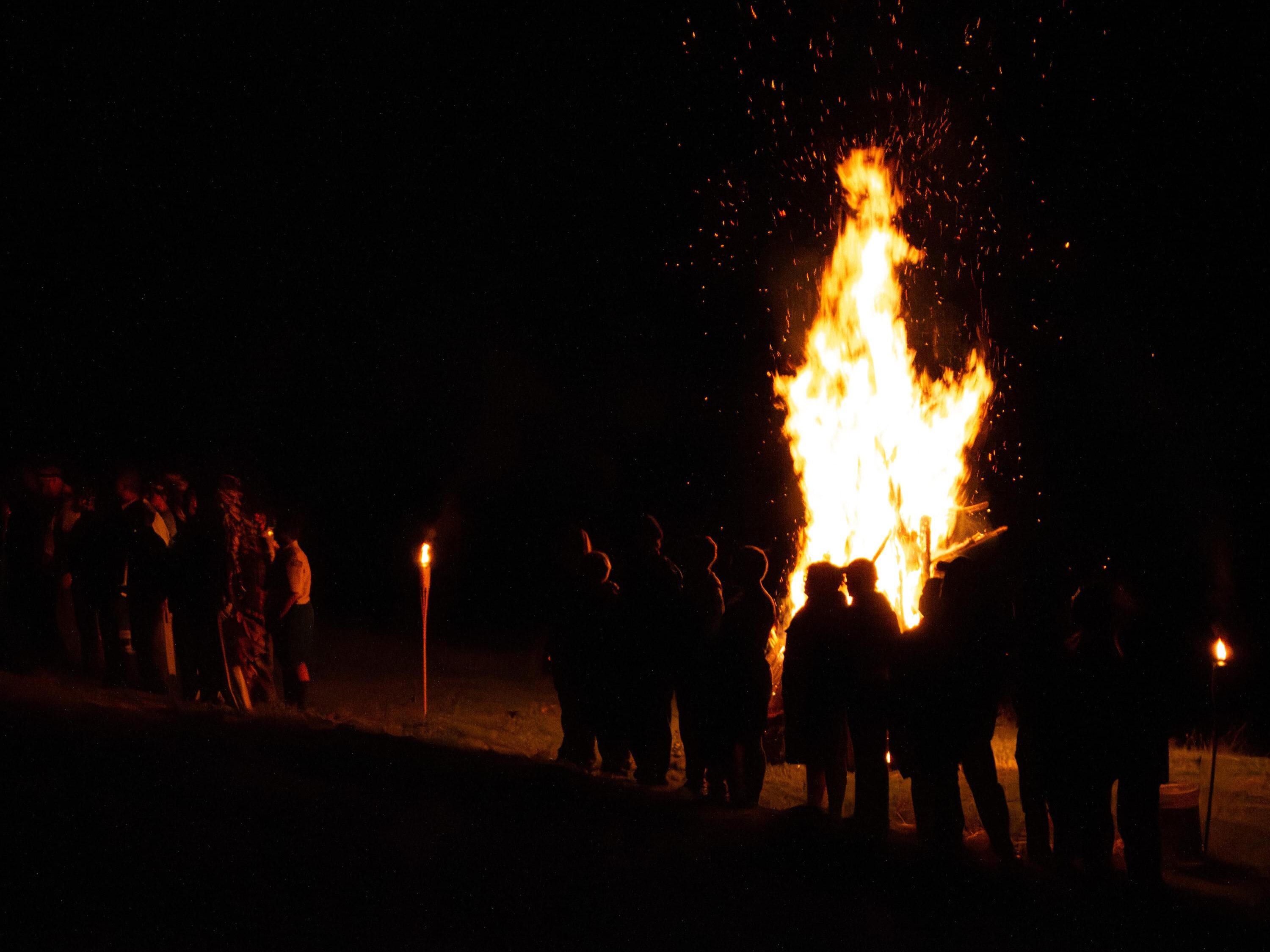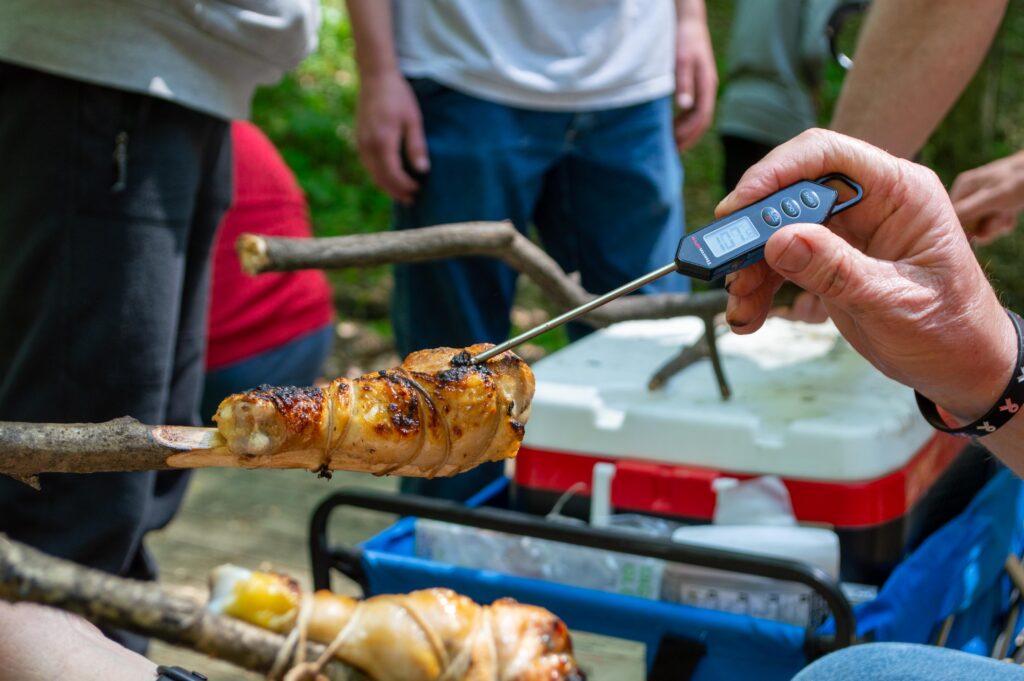 The OA cheerfully served to make the camporee a success, with the kitchen led by the OA kitchen staff under Dave and Cindy Winkleman. The Trading Post, an extremely popular destination during the weekend, was operated by the lodge – led by Linda Schweickart. 2019 Lodge Chief Luke Schweickart took pictures of the weekend and several Arrowmen staffed various stations and organized then carried out the Callout.
Congratulations to those who were elected by their peers and called out to the OA! Be on the look out for more information about completing your Ordeal. Our Spring Fellowship is coming up soon, on May 19-21.
To view more photos from the weekend, please visit the 2023 Camporee Photos page.