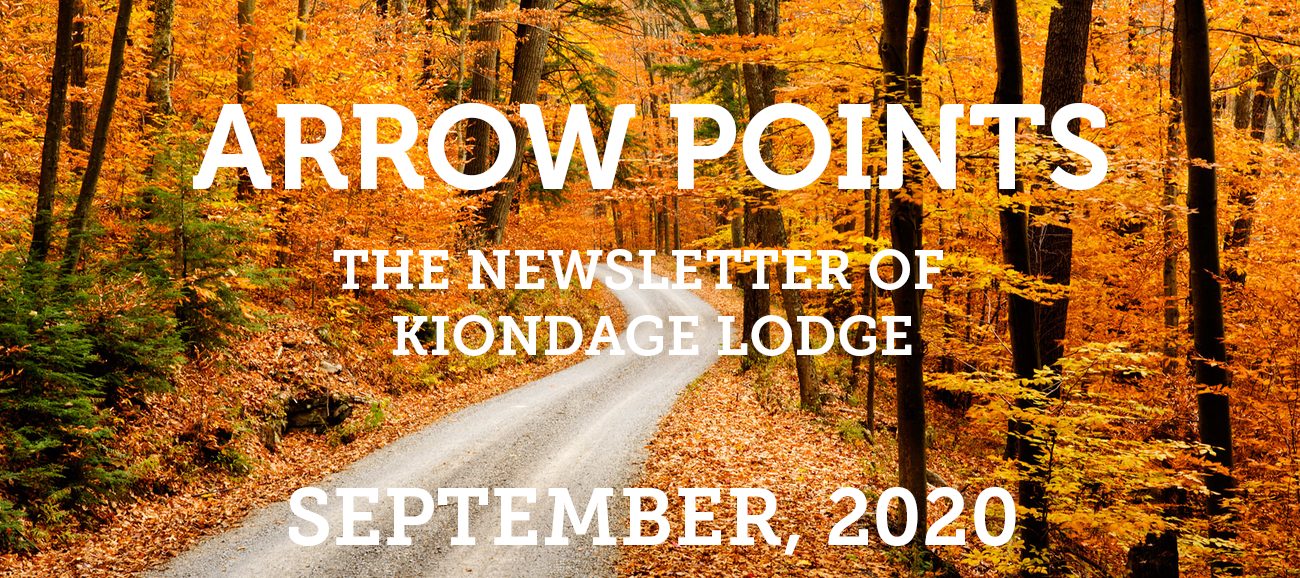 Fall Fellowship
September 11-13
We are still preparing to host all of our members at this year's Fall Fellowship. This event is one of the lodge's four main events and exhibits The Orders three highest ideals – brotherhood, cheerfulness, and service. Along with many newly elected scouts completing their ordeal, we will be having many activities all around camp. If you completed your ordeal any time last year, make sure you register for the Brotherhood class! The event is being held at Old Ben Scout Reservation the weekend of September 11 to 12. Cornhole, lodgeball, and a feast of fellowship are all on the schedule for the weekend. One of the most important functions at Fall fellowship is our annual lodge officer election. Make sure to read through the article "Lodge Elections" to get all of the details and particulars. More information about Fall Fellowship can be found online at kiondaga.org/fall. 
The past months have proven to be an extraordinary time in our history. We have learned a great deal, not only about how to mitigate a virus capable of a global pandemic, but also how to conduct business online, handle digital meetings, and now safely meet with some limitations. All of these accomplishments translate to the OA as well: We have held LEC meetings over Google Meet, conducted virtual OA Unit Elections, and hosted our first in-person event for the year, our Summer Fun Fellowship.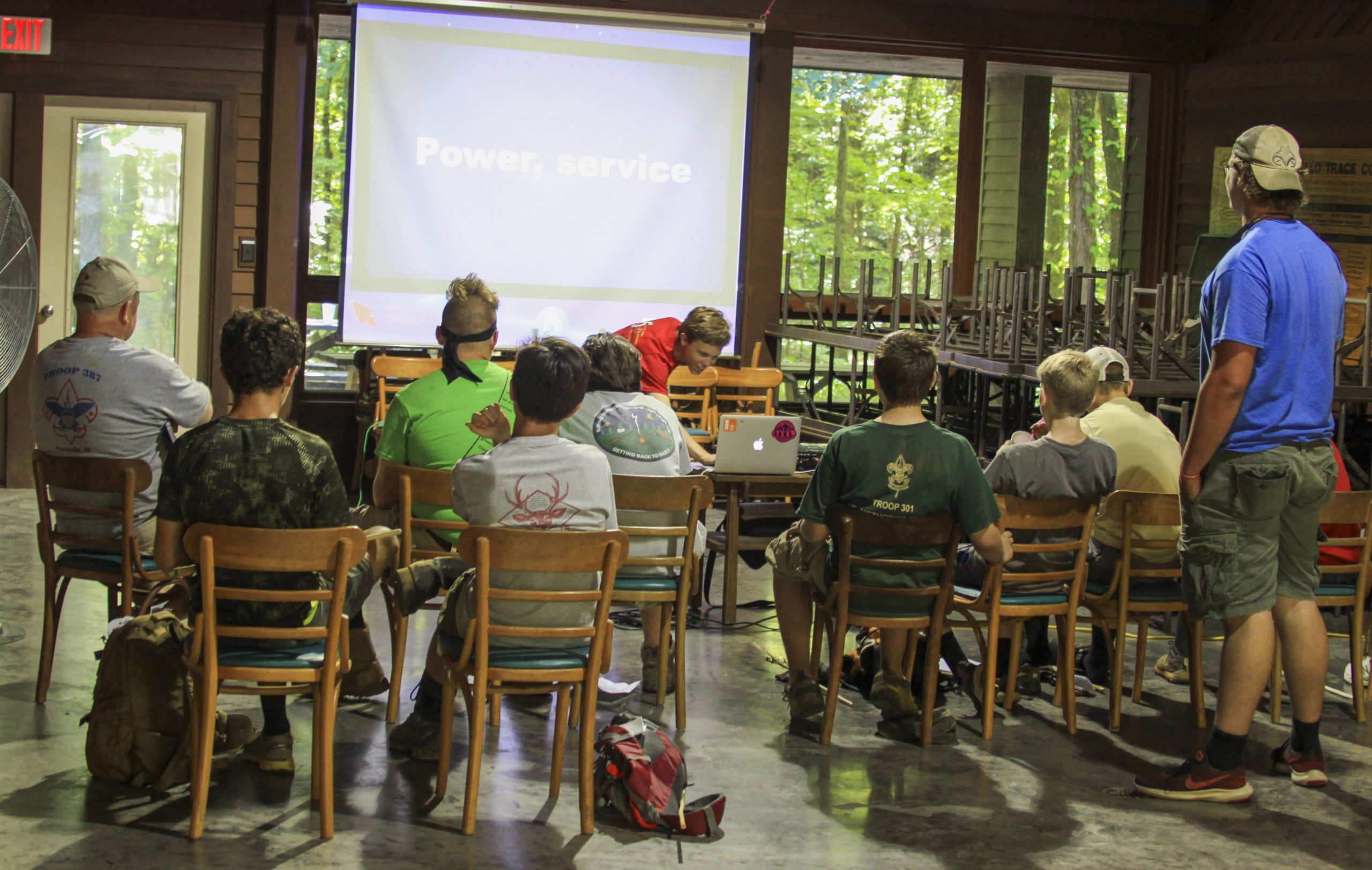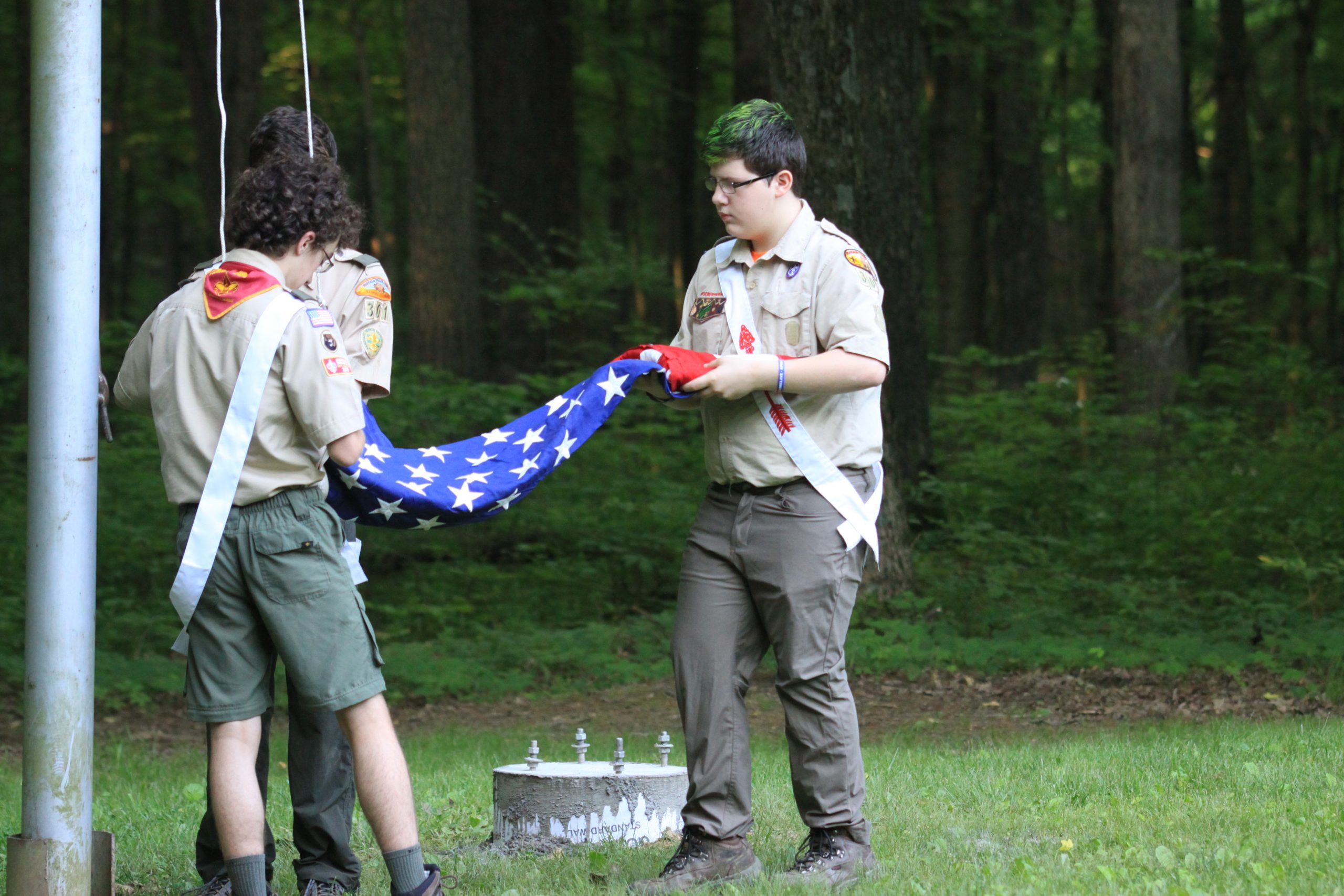 Although we made the unfortunate decision to cancel our Spring Fellowship and missed out of other opportunities like Camporee, Resource Camp, and the National Order of the Arrow Conference, our mission and values remain strong. We still exist to provide Arrowmen with even more resources to be better Scouts and better people. I truly hope that the OA can make a positive lasting impact for you just as it continues to do so for me.
As we near our Fall Fellowship, I am reminded of the first time I ran for office in Kiondaga Lodge, for the position of Vice Chief of Finance. My service to the lodge began with keeping an eye on our pocketbook and preparing Squishees at Old Ben Scout Reservation. I have paid special attention to the new and upcoming leaders of our lodge. Let me tell you, the future of Kiondaga Lodge appears bright and I am sure that we will Thrive as we look forward.
I invite you to attend our Fall Fellowship on September 11-13. If you are a member looking forward to sealing your membership in the OA by completing your Brotherhood, this is the event to attend! I sincerely hope to see you there as we have fun and cheerfully serve at Old Ben Scout Reservation.
As we near our Fall Fellowship, ponder the words of Nutikit in the Ordeal Ceremony as we are reminded to live Cheerful, Thrifty, Brave, and Clean. Remember to keep yourself Mentally Strong, Morally Straight, and Mentally Awake.
The Adventures of Acorn Boy
Dropping into Fall Fellowship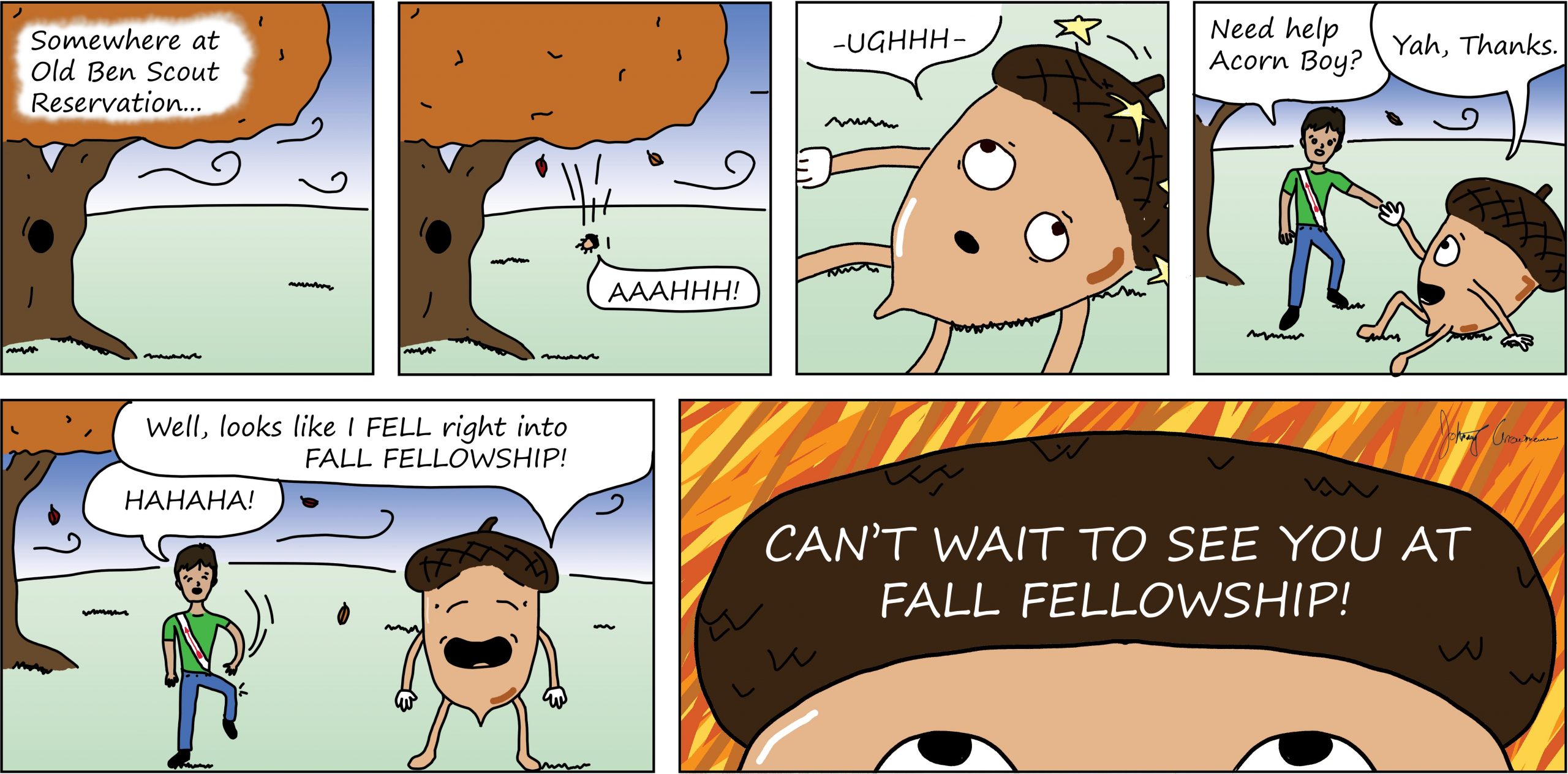 Lodge Halloween Party
October 24
Come join us for a day of Halloween Fun at the Eykamp Scout Center! On October 24, Kiondaga Lodge is hosting a halloween party with many fun activities planned, such as spikeball, cornhole, bobbing for apples, and games on the Wii! Stay tuned on our social media for more updates regarding this event.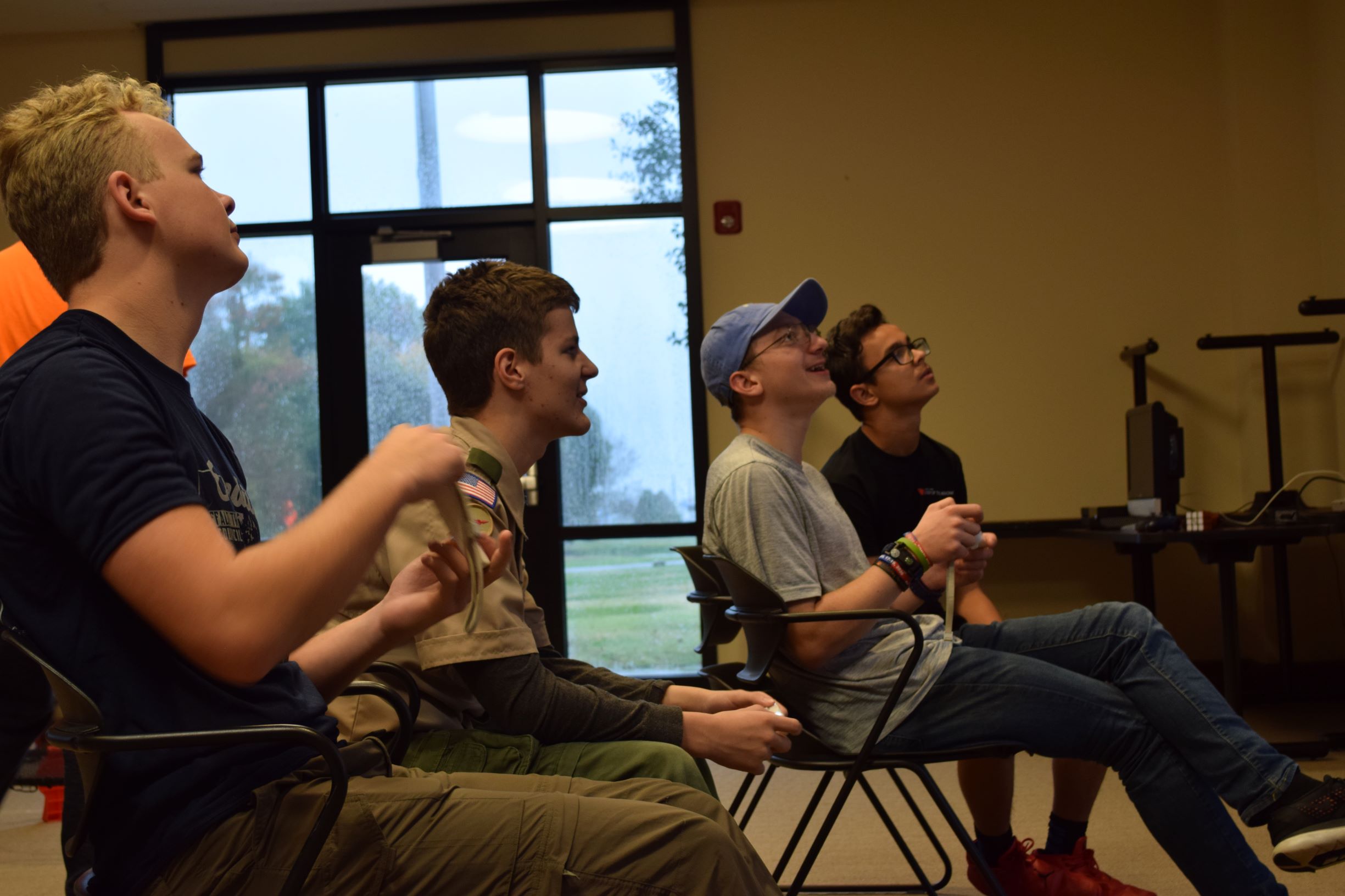 Recap of Summer Fun Fellowship
Summer Fun Fellowship was a great success this year. This year, we decided to make it only one day, but we still had many fun activities planned at the waterfront, such as boating, swimming, and canoe tug of war. We also had all shooting sports open for use. We practiced safe social distancing at the event, wearing masks inside and getting our temperature checked before we could enter camp. We thank all staff members from shooting sports, kitchen staff, and waterfront staff for making this event great! Hope to see you there next time!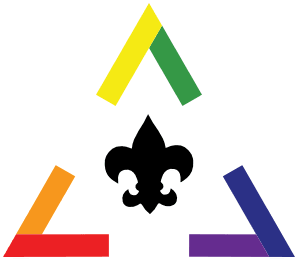 Lodge Leadership Development
Coming up on November 14 is our annual Lodge Leadership Development (LLD). The day event is full of various different trainings which will enable you to be a better leader in any capacity. The trainings are geared for Order of the Arrow but are useful in your Troop or Crew and can even be put on your résumé. If you see yourself as a future leader in our lodge, or if you just have a free Saturday, find more information at kiondaga.org/LLD and join us for a fun-filled day with your fellow Arrowmen. 
Lodge Elections
Annual Lodge Elections will once again be held at our Annual Business Meeting during Fall Fellowship on Saturday, September 12 following the evening meal. If you are interested in running for an elected position in Kiondaga Lodge, be sure to complete the Officer Petition Form, which allows you to run in the election.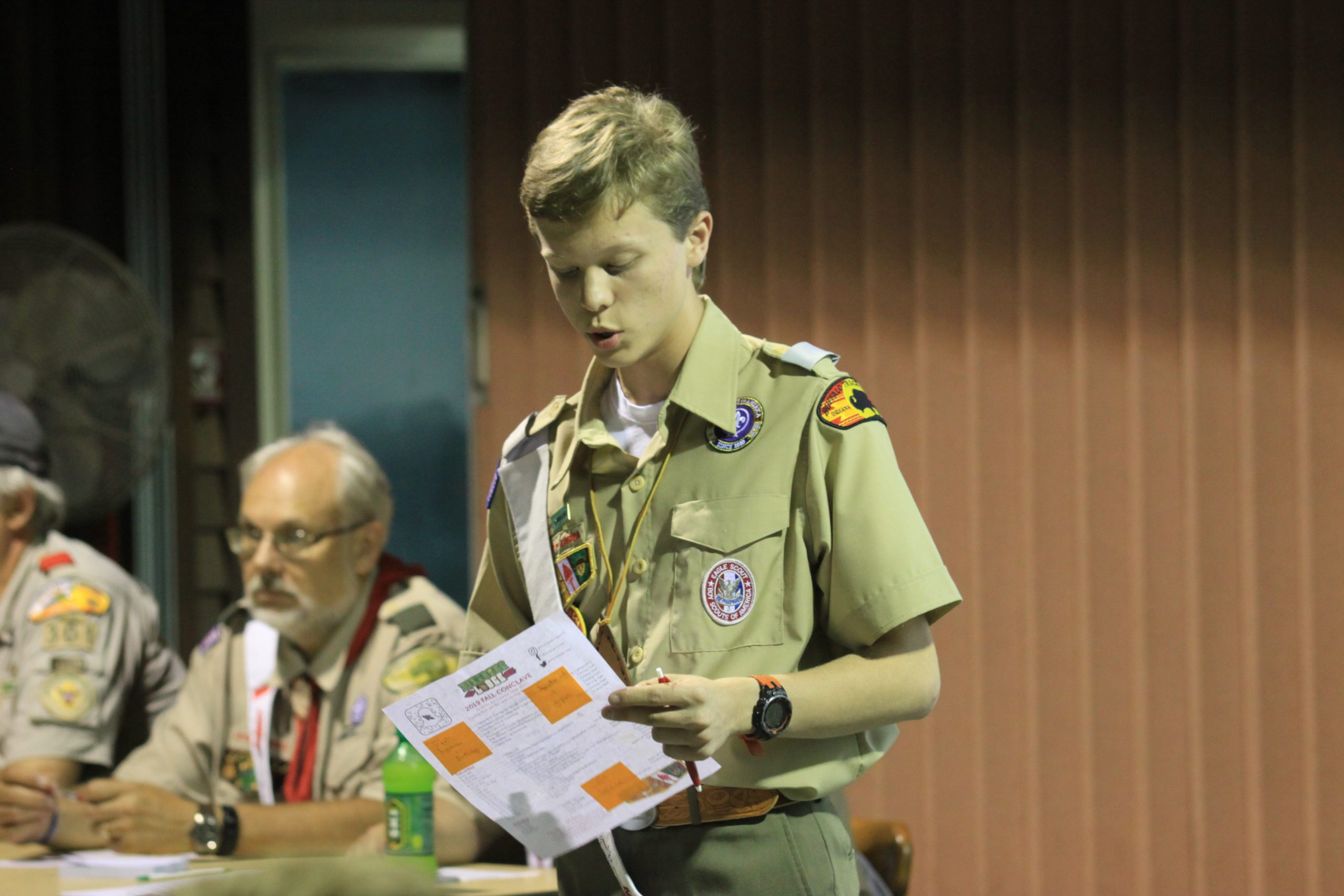 Troop and Crew Visitations
Has your troop or crew had their OA unit visitation & election for 2020 yet? If not,contact Vice Chief of Elections Logan Carter, or Lodge Chief Luke Schweickart to schedule, or get information about completing a visitation. We are prepared to conduct visits online or in person. To join the OA, a Scout must be elected in by his or her peers. Check out revised OA Induction Requirements from the Order of the Arrow at oa-bsa.org. Some requirements have changed such as long-term camping and the allowed use of digital camping nights.
Want to schedule an OA Unit Election? Email Unit Relations at [email protected].

Get involved in the OA!
There are many ways to get involved in the Order of the Arrow, but perhaps the most influential way you can help locally is within our many lodge committees. Our lodge committees consist of the Rank Up Committee, Communications Team, Ceremonies Team, Elangomat & Brotherhood Conversion Committee, Unit Visitation and Election Teams, Activities Committee, Service Committee, Selection Committee Finance Committee & Trading Posts Staff, Special Events Committee. Express your interest in joining a team on this form or by contacting the Lodge Chief.
Upcoming LEC Meetings
The Lodge Executive Committee (LEC) is a great place to share your ideas with the lodge! At these meetings we plan the events and discuss different components of the lodge's program. If you would like to have a specific activity at the next event, or just want to get information first-hand, come join us as the next LEC meeting. The lodge calendar is up-to-date and includes all of our events and meetings. We'll see you there!
Download this issue as a PDF
Want to download this issue of Arrow Points or print it off?
Click below to view the full PDF version.