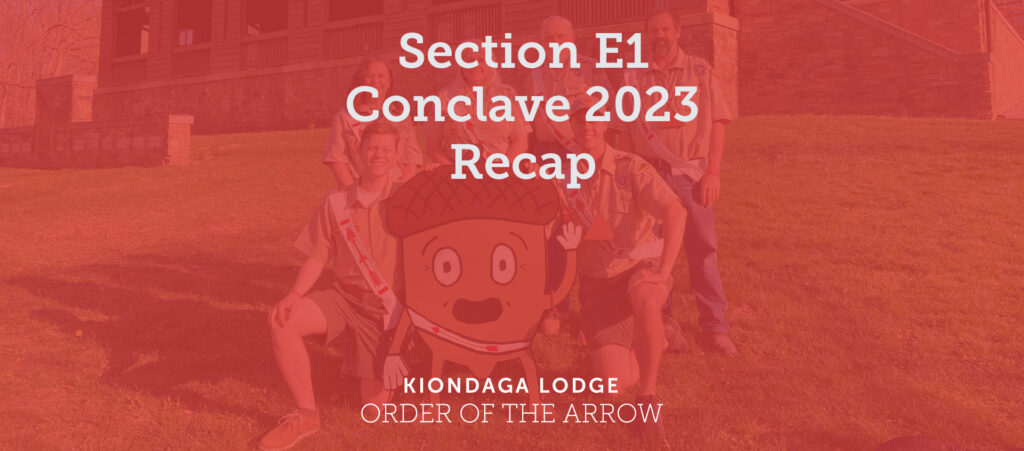 Our Kiondaga Lodge contingent traveled about 3 hours to attend the 2023 Section Conclave at Camp Kikthawenund. Despite the long drive, we were excited to participate in the various activities and events of the weekend. The 2023 Section Conclave with a Lumberjack theme was a fantastic event that brought Arrowmen from across the state together. The Kiondaga Lodge contingent, consisting of 6 members, had a great time and enjoyed all the activities.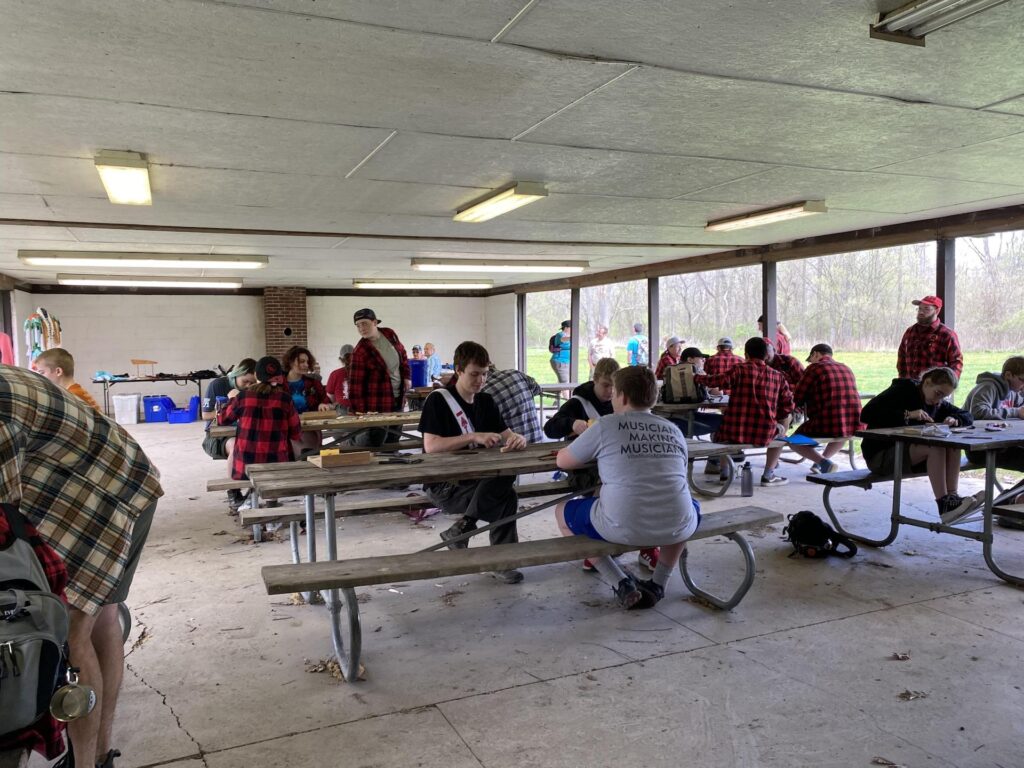 Kiondaga Lodge was responsible for organizing the maple tap demonstration, as well as leatherworking and woodworking workshops. The auction took place in the Dubois Cabin on Saturday, and the live auction started at 4:00 PM. We enjoyed ice cream and root beer at the crackerbarrel on Saturday night.
The silent and live patch auctions were popular, and we enjoyed bidding on patches in the Dubois Cabin. Luke, Linda, and Wayne made it home with some new treasures, and Linda even made away with all of the items nobody wanted for only $2!
The American Indian Activities (AIA) also caught our attention, and we had the opportunity to observe other lodges' ceremonies and participate in the Pre-Ordeal ceremony competition. We learned about AIA, observing some ceremonial attire and learning about dance.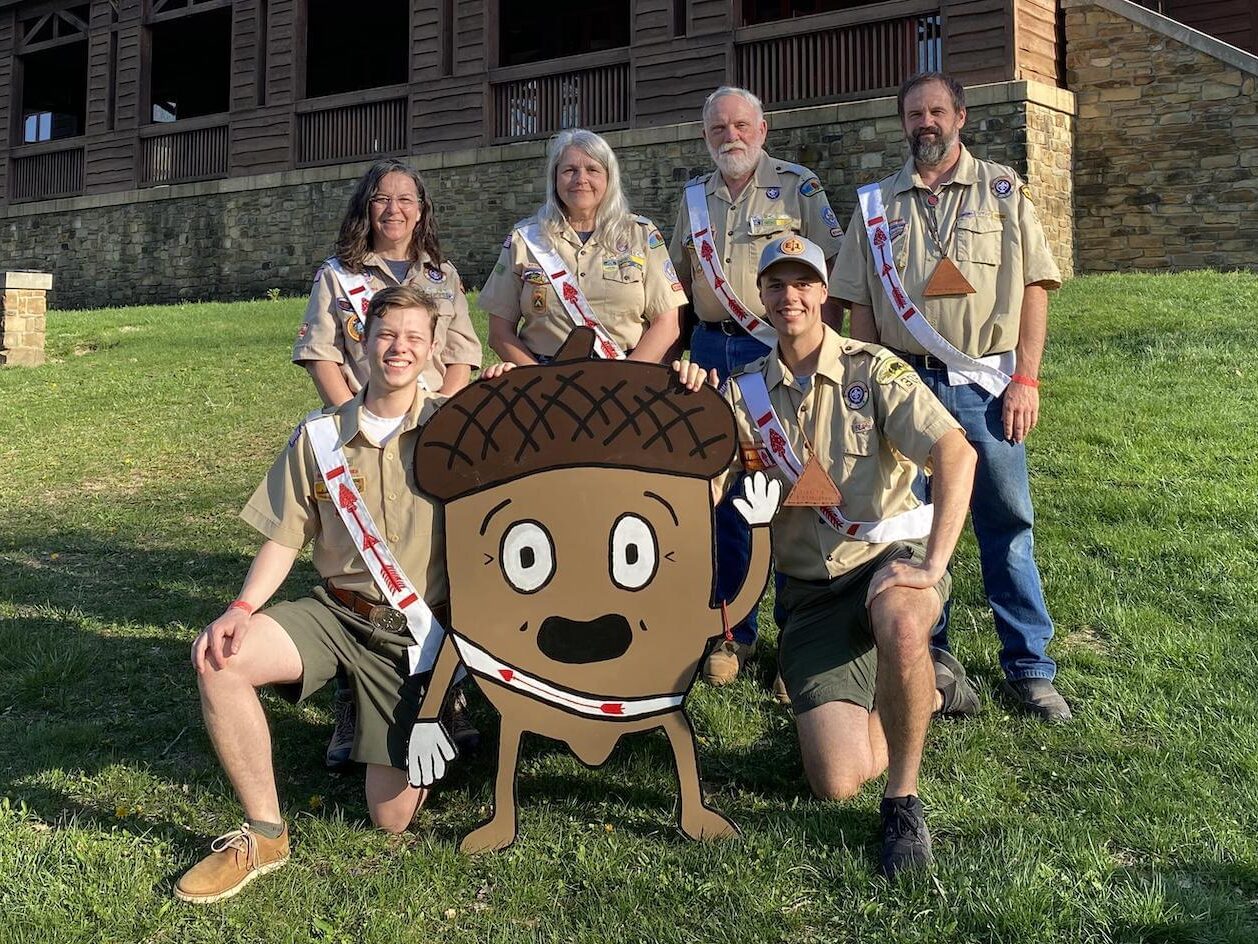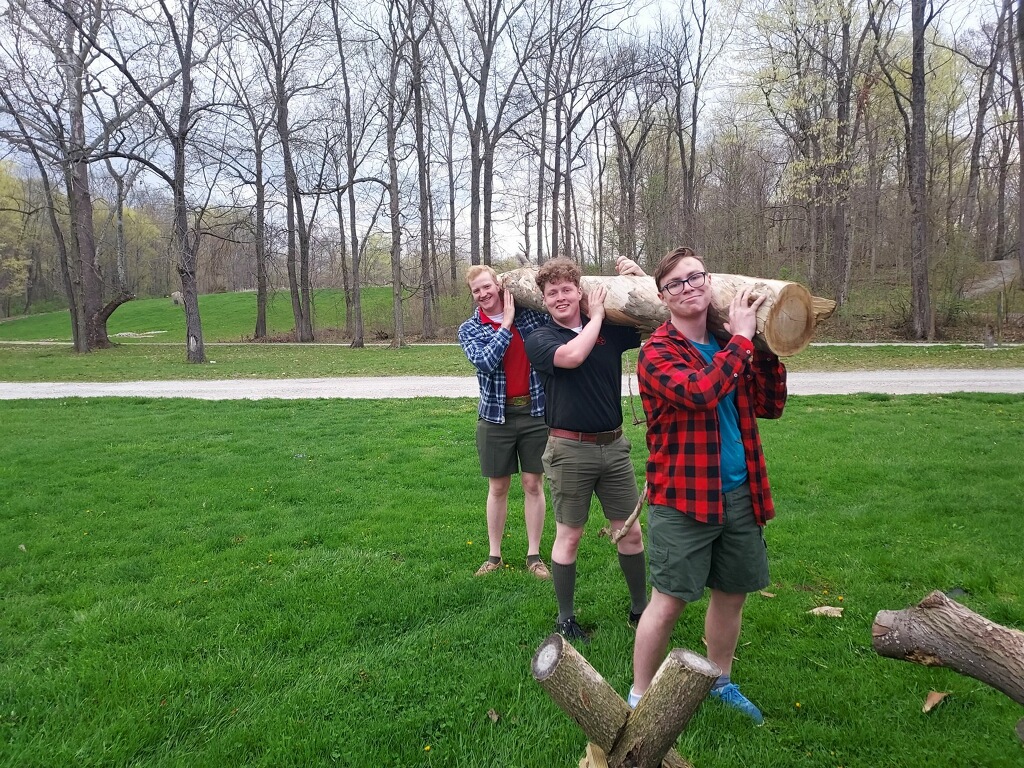 There were plenty of activities, including two-man saw, match split, and giant Jenga. Our lodge members had a fantastic time participating in these games. We appreciated the chance to learn new skills and techniques through the training and workshops provided. The leatherworking and woodworking workshops were particularly enjoyable for us.
The Eucre team of Linda Schweickart and Andy Hardgrave with the name of Airborne Acorns made it to the finals! Beaten only by the venerable Steve Bowman of Takachsin.
On Sunday morning, the Section held the annual business meeting and Section officer elections. We are happy to congratulate Carter S. from Sakima Lodge for his election to Section Chief, Sammy S. from Sakima for their his to Vice Chief, and Amber B. from Jaccos Towne for her election to Secretary. We look forward to what the section has in store for the upcoming ACT Conference, Council of Chiefs, and the 2024 Section Conclave.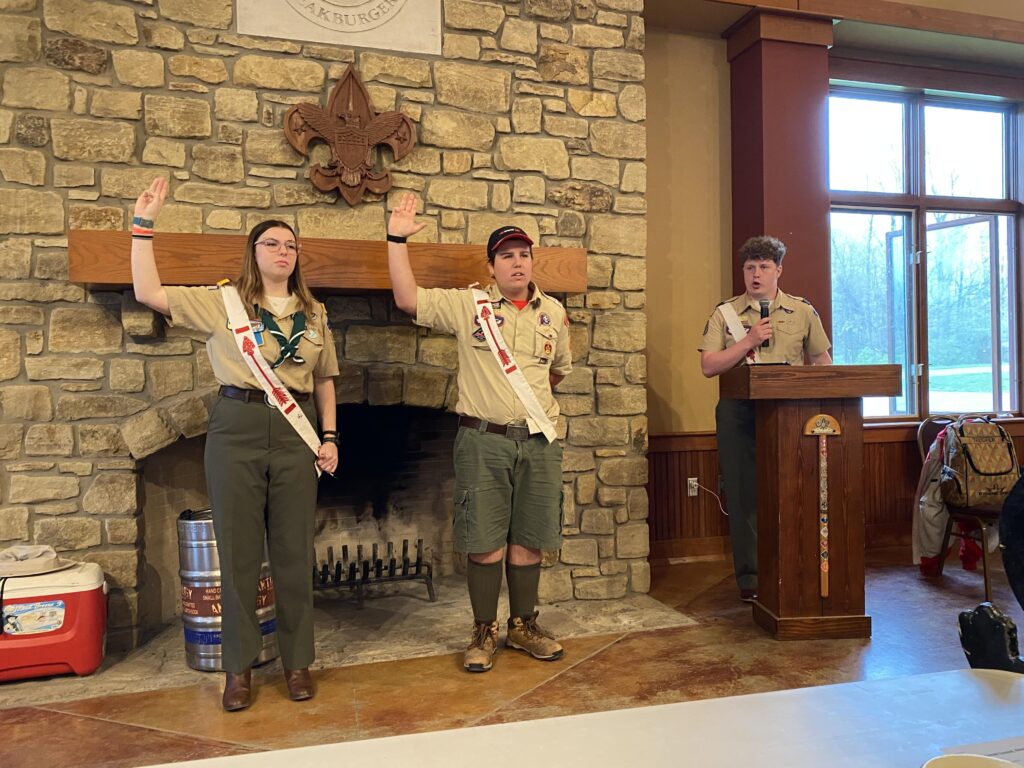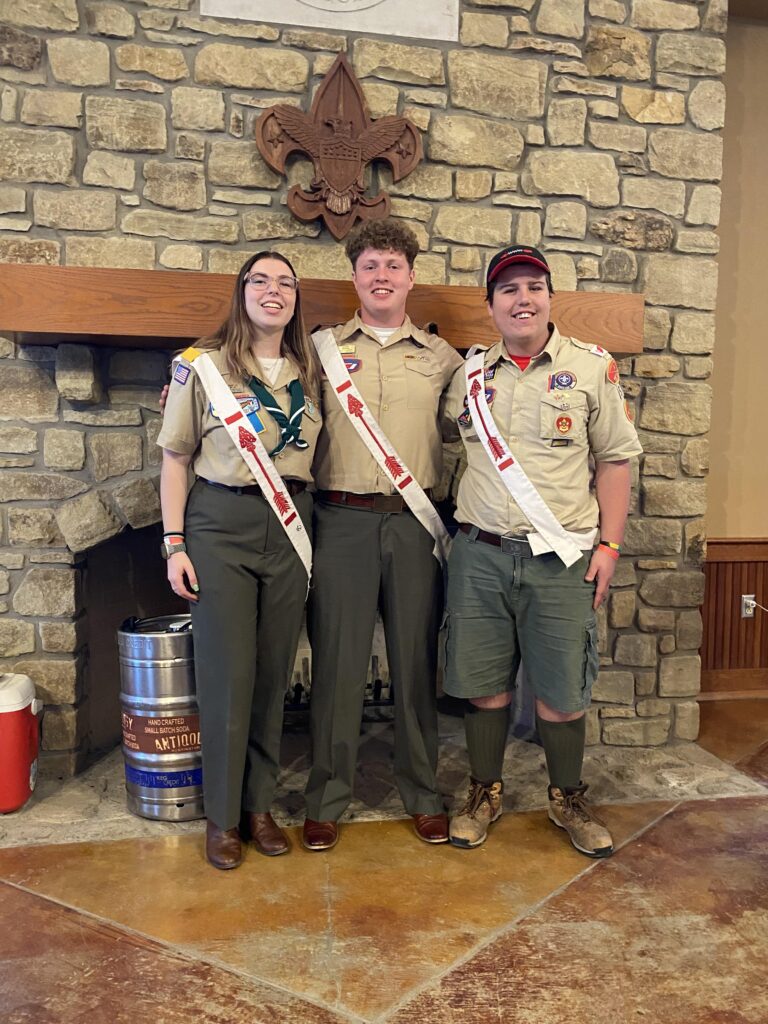 Overall, the 2023 Section Conclave was a successful event, and we had a great time connecting with fellow Arrowmen. The hard work of the Lodge Chiefs, Conclave Vice Chiefs, and Section leadership team paid off, and we look forward to next year's Conclave to be held at Camp Chief Little Turtle.