As many of you know, the weekend of September 9-11 we had our annual Kiondaga Lodge Fall Fellowship. We were very excited to be back at Old Ben! This year, we had 11 people complete their Ordeal, 3 people earn their Brotherhood Honor, and 2 people earn the Vigil Honor. Congratulations to all of them! Overall, we completed over 100 hours of service!
We didn't only do cheerful service though, there many fun things to do over the weekend! The trading post was open for everyone to get candy and squishes throughout the event. As far as activities, our tradition of night-time games was continued with a nighttime capture the flag? Thank you to the cooking crew for the wonderful meals served the entire weekend!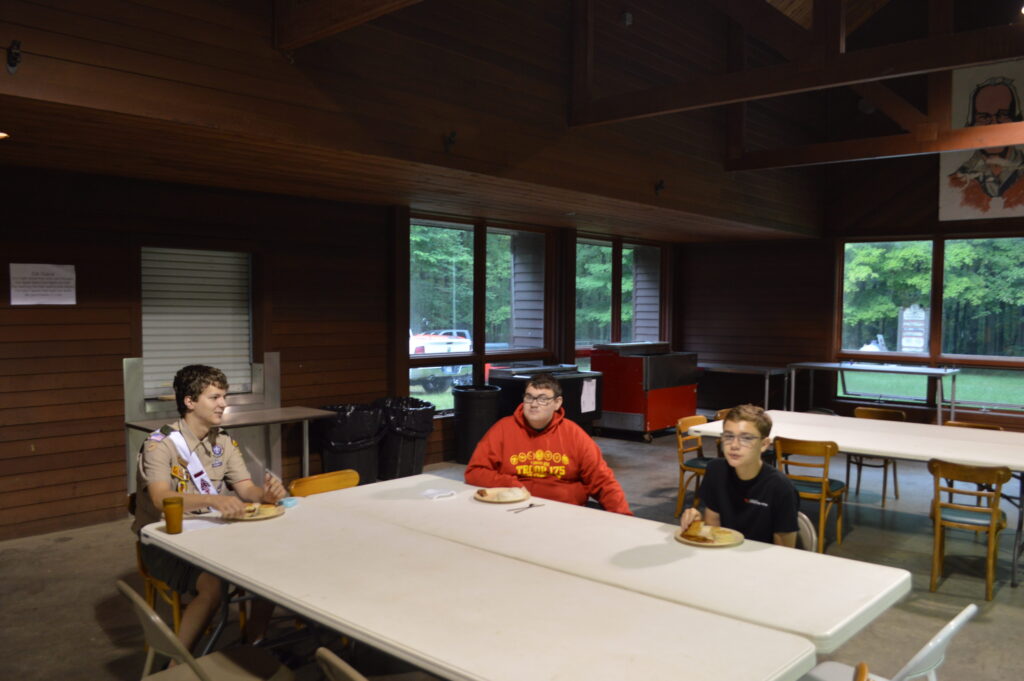 The results from elections are as follow.
| | |
| --- | --- |
| Vice Chief of Actives | Simon C. |
| Vice Chief of Elections | Sam F. |
| Secretary of Recording | Joshua R. |
| Vice Chief of Publications | Jacob S. |
| Vice Chief of Finance | Jack J. |
Congratulations to the elected officers, who will be sworn in at the 2023 Winter Banquet.